The media are all to quick to use the "militant" word, regardless of what the person turns out to be.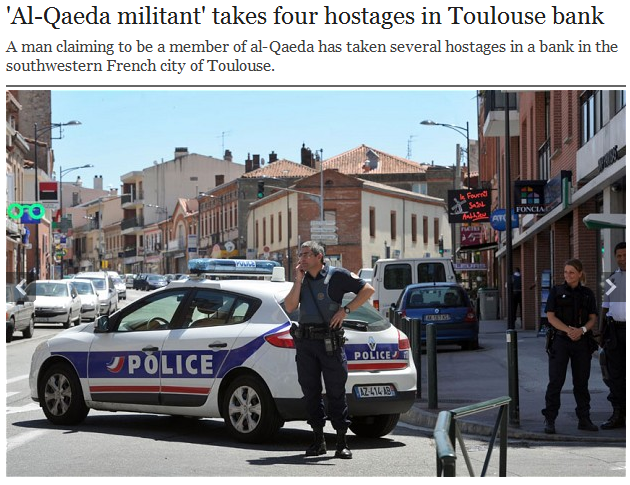 Tensions have been higher than usual in Toulouse since March, when a gunman whom police said claimed links to al-Qeida killed three Jewish schoolchildren, a rabbi and three paratroopers in the area. Those were France's worst terrorist attacks in years.
Thursday's hostage-taking began about 11 a.m. (0900GMT) at a CIC bank branch in central Toulouse, a Toulouse police official said. The official said a single shot was fired but no injuries have been reported so far.
The official could not confirm the report on France's BFM television that the hostage-taker claimed ties to al-Qaeda. The official spoke on condition of anonymity because he wasn't authorized to speak to the media.