Like I've said before, the more you dig around in this guy's past, the more you run into Marxists and miscreants.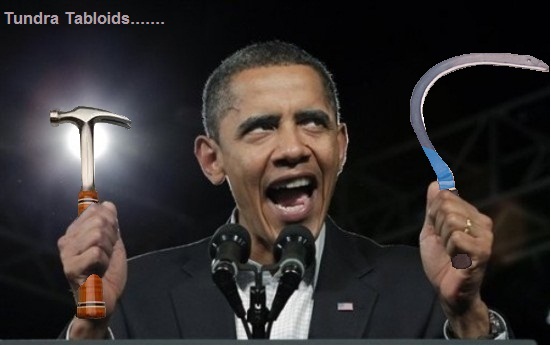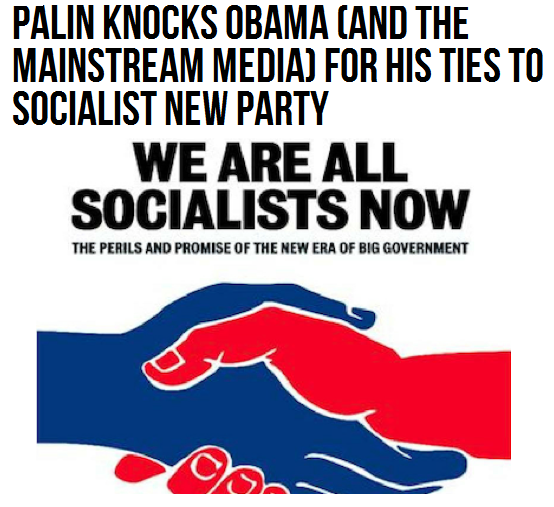 In her RightOnline keynote address on Friday night in Las Vegas, Sarah Palin assailed the mainstream media for having failed to properly vet then-candidate Barack Obama during the 2008 election. She cited the MSM's dismissal of evidence that Obama had been a member of the socialist New Party in the 1990s as one of their most egregious failures.
Palin said if the media had vetted Obama, "they would have known that Obama hung out with anti-American intellectuals" and was "actually a member of the socialist New Party when he ran for state office in the 1990s."
Palin then had more fun at the expense of the mainstream media, pointing out that they were much more interested in her husband Todd's party history (he is a registered independent) than the fact that Obama was tied to a socialist party.
"Todd sure as heck never registered as a Socialist," Palin said with a grin.
Earlier this month, Breitbart News discovered documentation that suggested Obama was a dues paying member of the New Party and sought its endorsement in the 1990s.
But in 2008, the media dismissed any reporting unfavorable to Obama and his New Party association. Breitbart News editor John Nolte coined this mainstream media dark art as "BenSmithing," after the most notorious and nefarious offender, Ben Smith, editor of the lefty Buzzfeed and formerly of the left-wing Politico. As Nolte wrote, "BenSmithing" is when the mainstream media "takes on a controversial subject that might damage Obama, pretends to play investigative journalist, assumes the role of the writer of a 'definitive' piece that finally answers all the questions, and then sends the story to sleep with the fishes." Smith was well aware of Obama's relationship with the New Party, yet he reported that there's nothing to see here.