Paying his dues, but not for a capitalist society.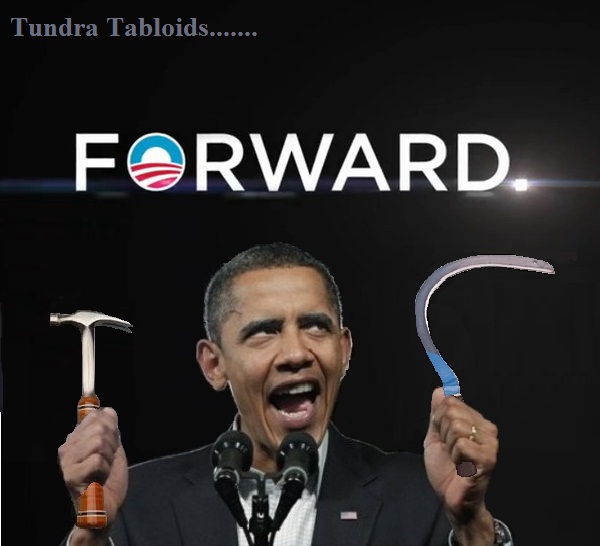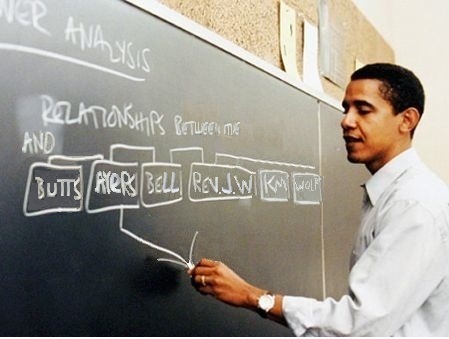 'NEW PARTY' LITERATURE SUGGESTS OBAMA PAID DUES TO JOIN
by JOHN SEXTON 5 hours ago 159 POST A COMMENT
In the ongoing discussion of Barack Obama's involvement with Chicago's extremist "New Party," online literature from the Party likely reveals that the young state senator not only was a member but had to commit financially to membership.
This past week, National Review author Stanley Kurtz revived the question of whether or not Obama was ever a member of the Party. Arguing for the affirmative, Kurtz demonstrates fairly conclusively that it did. On the other hand, Joel Rogers, founder of the New Party, tells Ben Smith that it did not. And documents available online suggest that Kurtz is correct and that Rogers is not being completely truthful.
First, there's a bit more background which is relevant here. Kurtz originally raised the question of Obama's involvement with the New Party back in 2008. At the time, the campaign denied Obama was ever involved and referred to the allegation as a "crackpot smear." Ben Smith, then at Politico, wrote a piece in which he quoted New Party founder Joel Rogers to the effect that Obama had never been a member of the New Party because the New Party didn't have members.
On Thursday, Kurtz announced the discovery of new documents that supported his original claim. In particular, he found minutes of a 1996 New Party meeting which read:
Barack Obama, candidate for State Senate in the 13th Legislative District, gave a statement to the membership and answered questions. He signed the New Party "Candidate Contract" and requested an endorsement from the New Party. He also joined the New Party.
Friday, Ben Smith conceded that this proves the White House was wrong when it claimed in 2008 that Obama had never sought an endorsement. However, Joel Rogers is sticking to his claim that the New Party never had members, telling Ben Smith, "'I have no idea what the Chicago people were saying about him being a member,' he said. 'We didn't have membership, it wasn't a membership organization.'"
The problem with this is that the New Party website–earlier drafts of which still exist in the internet archive–mention membership repeatedly and, as we'll see, even define what membership meant. Here's the 1999 version of the New Party website, specifically the "Join the New Party" page. Let me pull a few quotes that seem pertinent:
Transforming the face of American politics is a long, hard task. Your membership dollars can help us make each step of this process a reality

[T]he New Party's work depends on our members.

Most New Party members join as a monthly sustainer.

Sustainer pledges are automatically deducted from members' credit cards

All New Party members receive a free subscription to our quarterly newsletter

If you have any questions about the New Party that weren't answered on our site, or if you want to know if your membership is current, please contact our membership coordinator