Helsinki -Mogadishu cultural exchange
Whether they were being sent to terror camps or madrassas, the end result would be basically the same.
NOTE: Please do note that Islam nor Muslim is mentioned whatsoever in the report.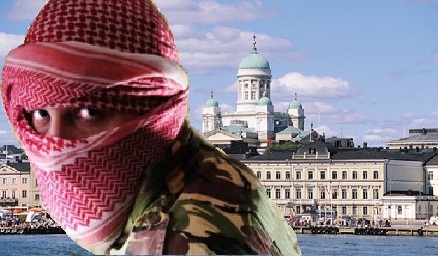 Police claim terror suspects planned to send children to terror camps
Finland's first ever terror probe has taken a year so far, and will take a few more months to complete. Police have broadened the investigation to eight suspects, and also now say there is evidence of a plot to send minors to terror camps.
The investigation has focused on funding and recruitment for terrorism. Lead investigator Kaj Björkqvist says that police now believe that a connected plot to send children to terror camps outside Finland failed because the suspects could not secure financing.
The investigation centres on Somalia and the Al-Shabaab terror organisation. Police suspect that money was sent from Finland to fund terror operations abroad.
The suspects in the case had, according to police, only gathered a few thousand euros. Investigators say that does, however, constitute a large sum of money in Somalia.
Of the eight suspects in the case, only five are resident in Finland. Police would like to interview the remaining three in Finland, and say that yet more suspects could be added to the probe.