No matter which way you slice and dice em', they come up socialist.

Hamburg warzone: 700 arrested as leftists clash with neo-Nazis (VIDEO, PHOTOS)
Violent clashes have broken out in Germany between the supporters and opponents of the neo-Nazi movement. Hamburg police have detained over 700 people after the demonstrators started throwing projectiles, injuring several officers.
A group of anti-Nazi demonstrators have clashed with far-right activists marching in the city's Wandsbek district. The leftists erected barricades of trash bins and set them ablaze to stop their rivals from passing.
After the police used water cannons to extinguish the flames, protesters attacked officers and the far-right demonstrators with pyrotechnics, bottles and stones.  Some 38 police officers were reported to have been injured.
The police put around 700 demonstrators into custody. And reported the clashes resulted in 1.5 million euro in damage.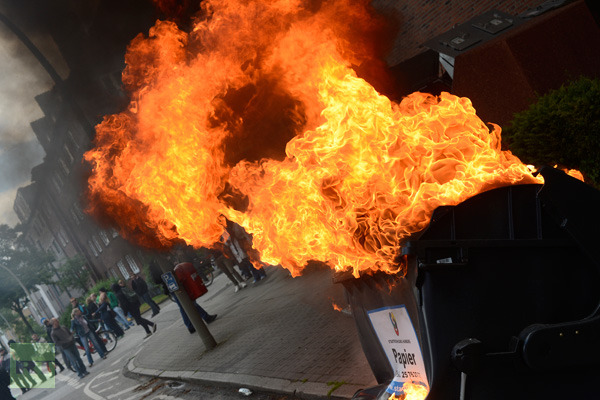 H/T: Vlad