To off shore bank accounts and the roulette wheels of Monaco.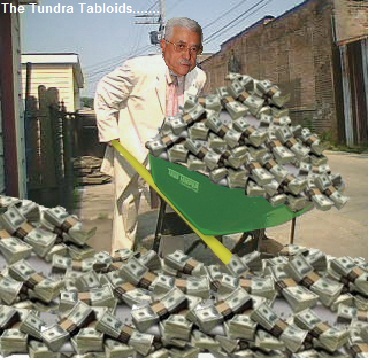 Where Did All the Billions of Dollars Given to the Palestinian Authority Go? 
Palestinian Authority (PA) Prime Minister Salam Fayyad says that his regime is short of funds. And meanwhile a reader asks me:
"Can you please explain to me why 20 years after Oslo and billions in dollars in foreign aid, the Palestinian Authority (PA) still has not built modern hospitals?  Or rather, why do the donor countries pour money down the PA drain without expecting even some face-saving results?"
Good question. Short answer: Swiss bank accounts. In other words, a huge amount of the money has been stolen. There is nothing more distasteful than rulers of a people–especially a poor people–who complain about their subjects' suffering at the same time that they profit from it. Of course, when some foreign observer sees Palestinians in poor conditions they blame Israel, thus furthering the cause of the same leaders who, -by their intransigent policies, ensure that the situation continues.
H/T Barry Rubin
NOTE: I seriously doubt that anyone outside of government would ever want to fork over cash to these mafioso thug terrorists.