The moral of this story is, Jews (and other minorities) are better protected and thrive within a system that is focused on the individual (not on groups and their 'supposed rights'), free market capitalism and on individual liberty (not on devastating socialism). The Jewish community in Russia is still plagued by the Soviet era (and its past top down regimented society as well) and stands as a prime example for their American cousins to learn from.
NOTE: This interview was first published at Israel National News and republished here with the author's consent.
UPDATE: Jeff Dunetz offers a window of hope: Are American Jews Beginning To Rebel Against Pulpit Progressive-ism?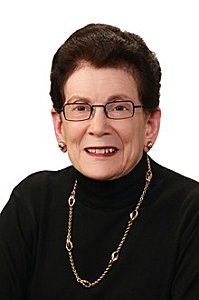 Op-Ed: Leading Russia's Jews Today
Published: Monday, May 28, 2012 12:48 AM
Interview series: Betsy Gidwitz on Jewish leadership in Russia today, as Putin plans his visit to Israel.
Twenty years after the collapse of the Soviet Union, only a few capable Jewish lay leaders have emerged in Russia. The first authentic national organization was the Va'ad, founded in 1989. It aimed to represent all Jews in the Soviet Union. However, it had no mandate for this mission and its finances were limited. With the collapse of the Soviet Union, its role ended.
"Thereafter in Russia, a new Va'ad organization was formed. Its key personality is Mikhail (Micha) Chlenov, an intellectual and analyst of trends in Russia. He also advises various other Jewish organizations. Va'ad remains a small Moscow-based operation. It has not developed a functional lay board or ongoing financial support. Va'ad's main tasks are helping several Jewish groups with grant writing. It also represents Russian Jewry in several international Jewish or Zionist forums."
Dr. Betsy Gidwitz is an independent consultant engaged in issues concerning post-Soviet states. Currently residing in Chicago, she is a former member of faculty of the Massachusetts Institute of Technology. Gidwitz is also a Board member of the Jewish Agency for Israel, where as a lay leader, she chairs the committee overseeing its activities among Russian-speaking Jews.
"In later years, larger Russian umbrella organizations were founded. Most were initiated and funded by Jewish oligarchs who are also their principal leaders. Almost all claim a national or even international mandate. Few however, are concerned with building a membership base or a functional board of directors.
"One of the earliest such oligarch-driven national organizations was the Russian Jewish Congress (RJC). It was established in 1996 by Vladimir Gusinsky, who was subsequently forced into exile by the Kremlin. The RJC is now led by Yuri Kanner, a Moscow businessman. His predecessor was Vyecheslav (Moshe) Kantor, who has since moved on to become President of the European Jewish Congress. Mr. Kantor's wealth as a fertilizer magnate was a major factor in his rapid rise.
"The RJC pursues an agenda focusing on supporting and building Russian-language academic Jewish studies, Jewish welfare projects in Moscow and St. Petersburg, selected programs of Chief Rabbi Pinchas Goldschmidt in Moscow, and general Jewish culture including a small Jewish community center in St. Petersburg. RJC also perceives itself as a national voice for Russian Jewry.
"Although established as a national organization, its functional reach is concentrated overwhelmingly in Moscow and St. Petersburg, where the majority of Russian Jews reside. RJC has not yet developed the capacity to consider the broad communal needs of the Russian Jewish population.
An encouraging development in recent years has been the growth of the Genesis Philanthropic Group, a foundation-like entity supported by a small group of wealthy Russian Jews. GPG does not operate its own activities, but provides significant financial assistance to various organizations sponsoring Jewish identity-building programs among Russian-speaking Jewish adolescents and young adults in post-Soviet states, the Russian-speaking Jewish Diaspora and Israel. GPG is managed according to Western standards of accountability.
Another organization that presages some hope for the future is the development of Moishe Houses in several post-Soviet cities – residences for small groups of young adults who receive subsidized housing assistance in return for operating frequent Jewish programs aimed at attracting peers to Jewish activity. Shabbat dinners, Jewish book clubs, discussion groups on Jewish themes, and some larger off-site programs characterize Moishe House pursuits.
"After more than three generations of Soviet authoritarian political culture, hardly any contemporary post-Soviet Jews know how to – or even understand the need to – build consensus, respect minority views and foster accountability. Nor do they know how to work in an environment with both professional staff and volunteers. The oligarchic heads of Russian-speaking titular Jewish umbrella groups are drafted into leadershiproles in return for their financial support. Conflict-of-interest situations are little understood. Leadership succession, when it has occurred, is usually a transfer of power from one oligarch to another without due process.
"In most cases, oligarchs who provide the overwhelming majority of operating funds for the group that they represent, regard it as highly proprietary. Their boards often are ineffectual. The very concept of program needs and obligations is elusive in a population with little sense of community or mutual responsibility. This leaves the field wide open for international Jewish organizations, the most prominent of which are the American Jewish Joint Distribution Committee and the Jewish Agency for Israel."
Gidwitz concludes: "Many in current positions of authority in Jewish communities of Russia are perceived as holding the broader Jewish population hostage to their egos, financial interests and need to obtain the favor of local/national political figures. Few nominal Jewish leaders understand the necessity of engaging in serious planning, or to build a true consensus.
"However, several relatively new programs focusing on building Jewish community among Jewish young adults hold promise of a better Jewish future, assuming that Russian-speaking Jews are able to develop fundraising and financial managementcapacities in the uncertain Russian political environment."