Tommy Robinson aptly put it in a tv debate a few days ago, (paraphrasing) "this is about (the rise of the EDL) the complete abdication of responsibility by the country's leaders. A cry out for help."
H/T: A.Millar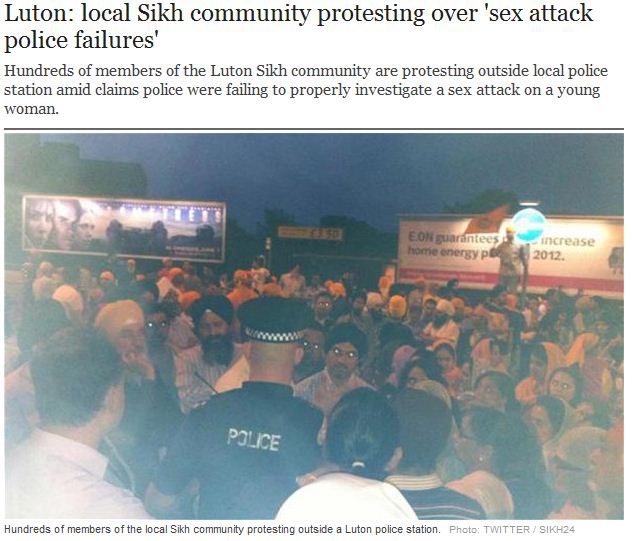 Police said they were negotiating with the protesters staging the "sit down" protest outside the Buxton Road police station.
It comes after a young Sikh woman, who has not been identified, was reportedly beaten and sexually assaulted in the Bedfordshire town by a "Muslim man".
On Wednesday night, Bedfordshire Police confirmed they were "in talks" with the protesters to try and "resolve the situation" amid fears of rising tensions.
Reports suggested that more than 300 locals were involved in the protest because of "lack of action" from police over Monday's attack.
There were reports that members of the English Defence League were also among the crowd.