Islam is an ideology of political/religious expediency, drawing upon Christian texts, the Arab war lords of the time, subverted and twisted them and their meanings into something that served their purpose. In short, Islam is a gross bastardization of Christian and Jewish texts and Mohamed the invented puppet that they invented to control the marauding herd.
Uncovering Early Islam
by Daniel Pipes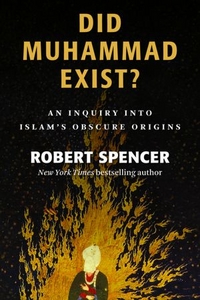 […] Only about 700 A.D., when the rulers of a now-vast Arabian empire felt the need for a unifying political theology, did they cobble together the Islamic religion. The key figure in this enterprise appears to have been the brutal governor of Iraq, Hajjaj ibn Yusuf. No wonder, writes Spencer, that Islam is "such a profoundly political religion" with uniquely prominent martial and imperial qualities. No wonder it conflicts with modern mores.
The revisionist account is no idle academic exercise but, as when Judaism and Christianity encountered the Higher Criticism 150 years ago, a deep, unsettling challenge to faith. It will likely leave Islam a less literal and doctrinaire religion with particularly beneficial implications in the case of Islam, still mired in doctrines of supremacism and misogyny. Applause, then for plans to translate Did Muhammad Exist? into major Muslim languages and to make it available gratis on the Internet. May the revolution begin.