It's not brain surgery, loss of this revenue would badly cripple schools competing with the bigger institutions. Talk about student loans being high, this would burst the already bloated bubble.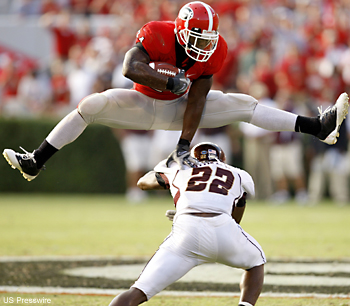 Via Weasel Zippers
Why College Football Should Be Banned
The costs are high, the benefits to students are low, argues Buzz Bissinger. And academics pay the price
In more than 20 years I've spent studying the issue, I have yet to hear a convincing argument that college football has anything do with what is presumably the primary purpose of higher education: academics.
That's because college football has no academic purpose. Which is why it needs to be banned. A radical solution, yes. But necessary in today's times.
Football only provides the thickest layer of distraction in an atmosphere in which colleges and universities these days are all about distraction, nursing an obsession with the social well-being of students as opposed to the obsession that they are there for the vital and single purpose of learning as much as they can to compete in the brutal realities of the global economy.