Bashar Assad is no Hafez Assad.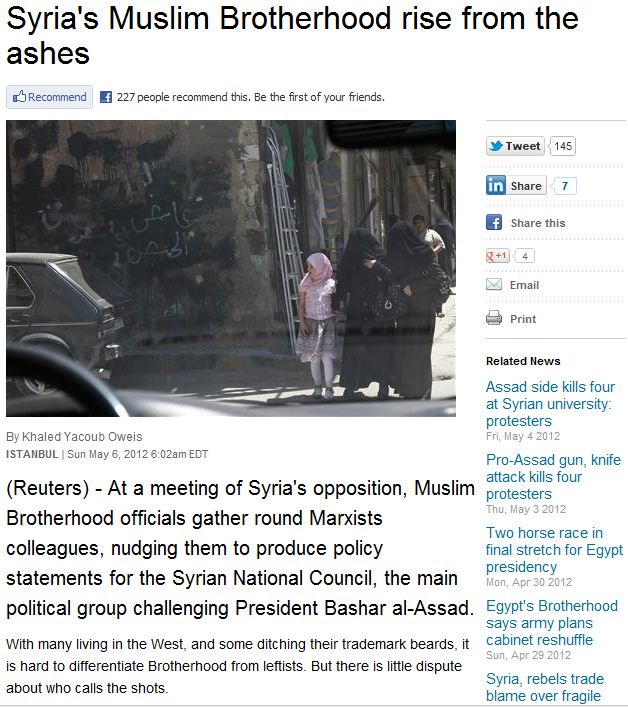 From annihilation at home 30 years ago when they challenged the iron-fisted rule of Hafez al-Assad, the Brotherhood has recovered to become the dominant force of the exile opposition in the 14-month-old revolt against his son Bashar.
Careful not to undermine the council's disparate supporters, the Brotherhood has played down its growing influence within the Syrian National Council (SNC), whose public face is the secular Paris-based professor Bourhan Ghalioun.
VIA: Jihad Watch