The aim is to supposedly bring Arab children up to par with their studies in Arabic, so that they can have relative ease in switching to Iraqi schools once their families move back home. Anyone reading this actually believe that that will eventually be the case?
NOTE: Call me cynical, perhaps the Iraqi government's intentions are in fact honorable, but given the record of big government's "good intentions", we have good cause for worry.
H/T: Harri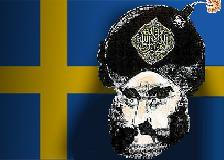 Iraq wants their own schools in Sweden
STT
28.4.2012 18:39
Keskisuomalainen: Iraq wants to set up their own schools in Sweden. Schools give instruction in Arabic and they were intended specifically for children from an Iraqi background.
Iraqi Embassy in Stockholm has made a motion to the Swedish Ministry of Education, says the Swedish Riksdag & Departement Journal on its website.
– Sooner or later, many Iraqis living in Sweden, will be returning to their home country. We want you to have a stage of education, which they will be useful in Iraq and that they know Arabic, says Ambassador Hussain Al-Ameri.
The schools were of primary school education level and their cost would be picked up by the Iraqi government.
.