This of course wouldn't register as anti-Semitism for the OIC's Ekmeleddin Ihsanoglu, who infamously stated that "no Muslim, good or bad can be anti-Semitic, it's a myth, it's not the case."
NOTE: An early act of Islamic terrorism in NYC, one year after the bombing of the WTC towers. Rashid Baz was also at a mosque before he struck, and is believed to not have acted alone.
VIA: TROP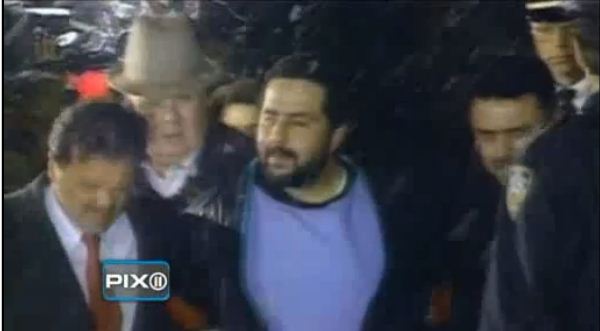 Cabbie Admits: I Shot Them Because They Were Jewish
The still-grieving mother of a 16-year old Orthodox Jewish boy, who was killed when his student van was shot up on the Brooklyn Bridge in March 1994, reacted Monday to the public revelation that a Lebanese-born cab driver targeted the students solely because they were Jewish.
"It was one of the early cases of terrorism in New York City," Devorah Halberstam told PIX 11, about the case that was originally called an incident of road rage.  "They thought if they didn't acknowledge it, it would go away…..it only escalated."
The New York Post reported Monday that Rashid Baz, convicted in 1995, finally told investigators in 2007 that he stalked the van, because it was carrying young, Orthodox Jews who had prayed for their grand rebbe outside a Manhattan hospital.
Baz ultimately admitted the shooting, where he used a machine gun and Glock to fire off 40 rounds on the van, was retaliation for an attack three days earlier in 1994, when a Jewish settler from Brooklyn massacred 29 Arabs inside a mosque in Hebron.