Who says secular nationalist Arab regimes won't work well with Islamonazi terrorists?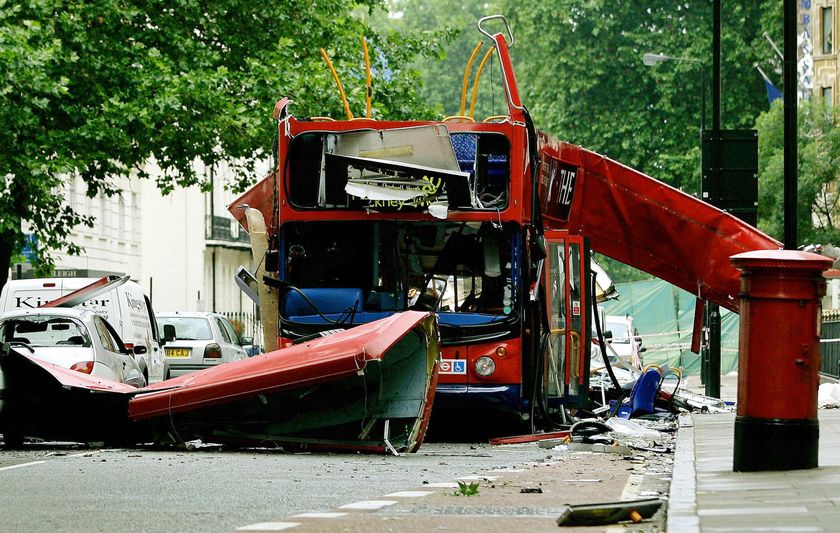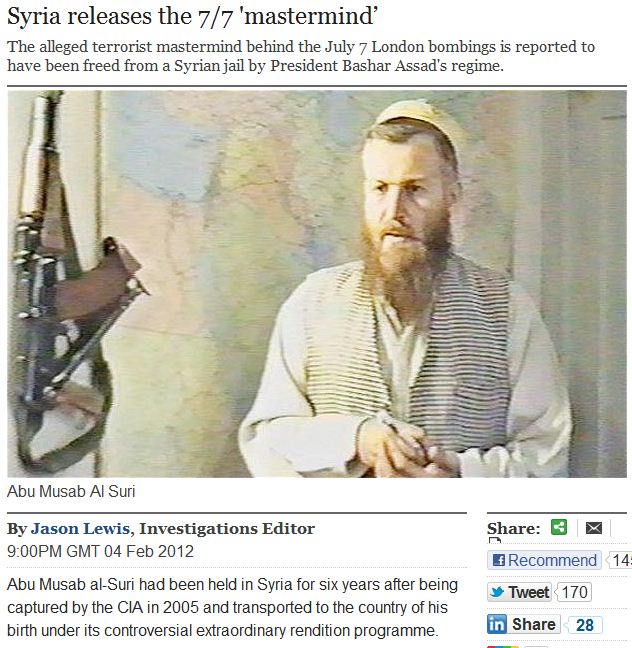 But he is now said to have been released as a warning to the US and Britain about the consequences of turning their backs on President al-Assad's regime as it tries to contain the uprising in the country.
Al-Suri, also known as Mustafa Setmariam Nasar, was al-Qaeda's operations chief in Europe and has been accused of planning the London bombings, in which four British-born terrorists detonated three bombs on the Underground and another on a bus, killing 52 people and injuring more than 700 others in 2005.
In a statement released after the attacks, al-Suri said: "[In my teachings] I have mentioned vital and legitimate targets to be hit in the enemy's countries … Among those targets that I specifically mentioned as examples was the London Underground. [Targeting this] was and still is the aim."