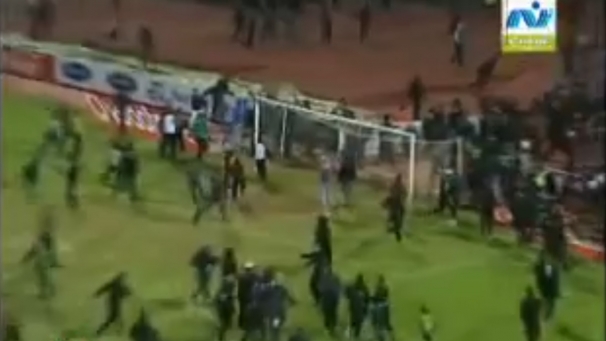 Egypt: 'At least 73' killed in Egypt football violence
At least 73 people have been killed in clashes between rival fans following a football match in the Egyptian city of Port Said, state television reports.
The deaths occurred as supporters invaded the pitch after a match between top-tier clubs Masry and al-Ahly on Wednesday.
It is feared the death toll could rise as about 1,000 people have been hurt.
It is the biggest disaster in the country's football history, said the Egyptian deputy health minister.
"This is unfortunate and deeply saddening," Hesham Sheiha told state television.
Some of the dead were security officers, the Associated Press news agency quoted a morgue official as saying.
The BBC's Jon Leyne in Cairo says it appears some fans had taken knives into the stadium.
Our correspondent says the lack of the usual level of security in the stadium might have contributed to the clashes.
Police in Egypt have been keeping a much lower profile since last year's popular protests that ousted President Hosni Mubarak from power.