TORMENTED IN THE UK AND IN ABU DHABI AS WELL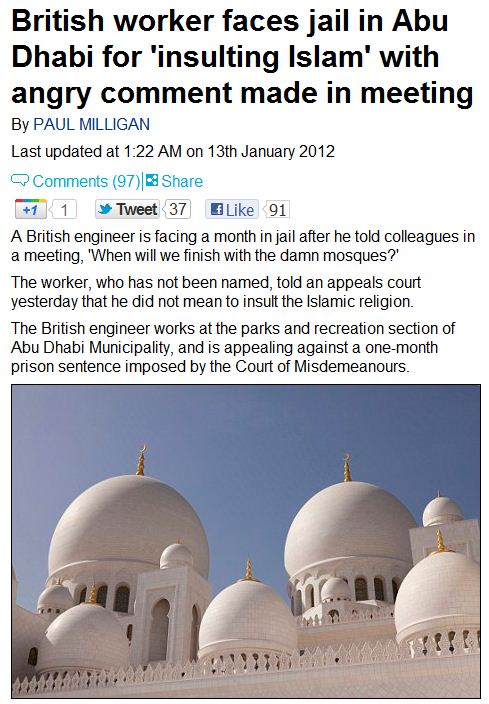 He was in charge of a project to create gardens around a mosque, reports The National, an English-language publication based in the capital of the UAE.


The engineer told the court he lost his temper during a meeting because the project was progressing slowly. 

He was then reported to the police by his work colleagues for asking the offending question.

He explained to the judge that he did not mean to insult the mosque as a religious place and that he respected Islam and the UAE.

'I said it out of concern for the project because I wanted it to be ready as soon as possible,' he said.

The judge asked him: 'So your keenness on completion drove you to curse?'


The engineer reasserted his respect for mosques he works on and said he wanted them to be presented in the best way possible way.


A decision on the appeal will be announced on February 7.

The conservative UAE has a history of cracking down on the many foreigners who live there for indecent or 'un-Islamic' behaviour.