The writing is on the wall, all that waits Assad if enough troops dessert him, is a back against the wall and bang, bang, bang. Remember, a TT report last week noted that its weeks, not months or years before the regime falls. What takes its place however might very well resemble the rest of the newly minted Islamonazi regimes in Egypt, Libya and the rest. KGS
"And now the end is near and so I face the final curtain"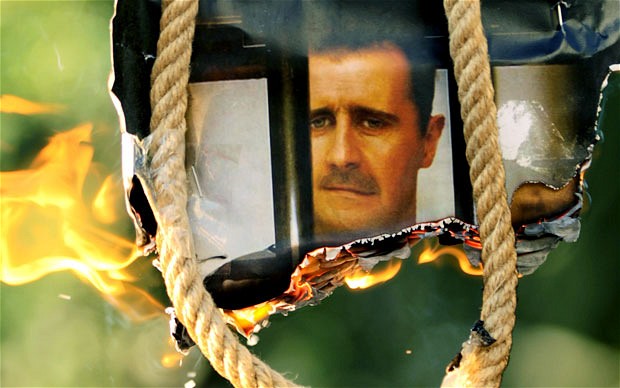 Assad losing control as 10,000 soldiers desert Syrian military
Scores killed in Tuesday's clashes, including 14 troops ambushed by opposition.
More than 10,000 soldiers have deserted the Syrian army, sources say, with as many as half the conscripts not reporting in the last three call-ups.
According to Western intelligence agencies, even though the top brass is still loyal to President Bashar Assad, lower-level officers are deserting in large numbers, and in some cases, whole units have deserted en masse.