If you think that the Muslims really hate the Jews and Christians, you haven't seen anything yet when you see them surround other religions, like the Hari-Krishna, Buddhists, Zoroastrians etc.. The ideology of eternal outrage (IEO) KGS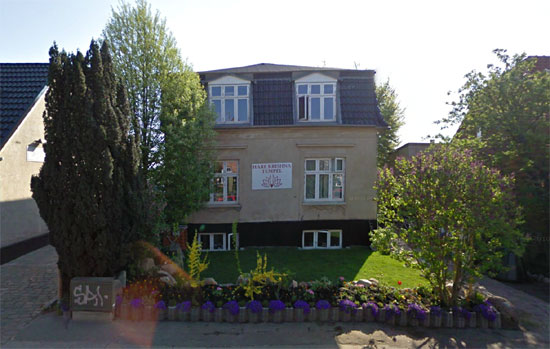 Dear devotees,

On 6.12.,20.45 the temple in Copenhagen was attacked by a group of gundas with obviously Muslim background. First stones were thrown against the front of the residential temple building, then the window in the mathaji asrama got broken. [TK], the temple president called the police instantly. A single police officer arrived, took notice of the dammage and left again. Half an hour later a bigger group of the same attackers arrived, again throwing stones, entering the garden, breaking this time windows in the Tulasi room, all the bottom windows facing the street. Finally they tried to break into the house, seeking direct physical conflict.

It didnt took long to find out the possible background of this attack.

(The temple was never exposed to such an incident before).

The same day two devotees, one of them living directly in the temple and the other outside, were biking closeby when they met on the street a car standing with open door. One passed, the other got blocked by the open door and complained. According to the statement of one of them he was directly attacked by the driver with a tool fetched from the car and as the other one came to his rescue, a fist fight started. Devotees sustained minor injuries. Finaly police arived at the scene and took record of the incident.

As the temple is located in a close Muslim neighborhood, featuring a Muslim school,etc., it is quite possible that these two incidents are related. The police so far, haven't made this connection, but its obvious.