This op-ed was mentioned by Timo Soini during a presidential debated on Finnish TV, it bears reading and paying heed to. KGS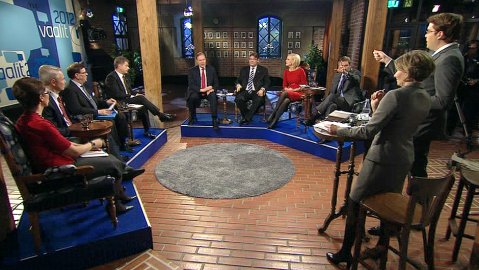 H/T: Vasarahammer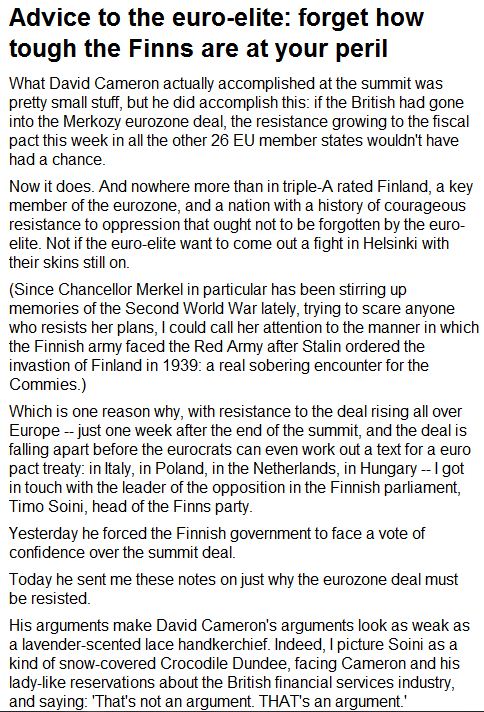 Here is Crododile Soini's argument:

On Tuesday this week the Finns Party made a strong non-confidence motion against the government. That gave me the opportunity to speak for 23 minutes live on the Finnish television about the euro crisis, the federalist agenda of the EU elite, and the government's failure to stand up for justice and for the Finnish people.

These are the key points in popular language and our solution to the crisis.

Immoral Bailouts The European bailout plan is unacceptable. We are not against solidarity and helping those in need. It must however be done honestly and sincerely. The current symbiosis between the bankers and the political elite is not sincere. The bailouts are illegal. They break our jointly agreed rules. They question the integrity of our fundamental institutions.

The bailouts are immoral. The money goes primarily to well-off bankers, who will not admit and accept their mistakes, which they made while enriching themselves with highly profitable business during the last 10 years.