What's needed is some serious, massive drone strikes, tank bombardments and shelling of the like that they've never experienced before. A complete flattening would be in order as well. KGS
h/t:  Sanna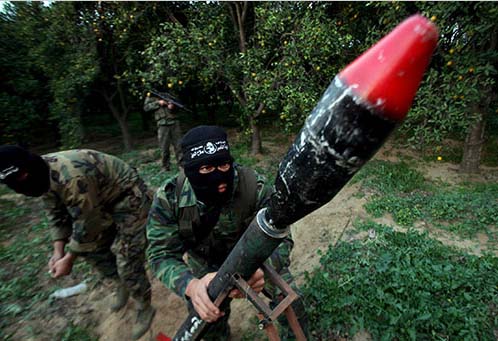 Gaza rockets continue: 6 Kassams fired at Israel
By JPOST.COM STAFF AND YAAKOV KATZ
12/09/2011 17:10
Palestinians say civilian killed, 13 wounded in IDF response to 10 rockets fired into southern Israel from Gaza; IDF says it regrets harm to civilians, blames Hamas's use of human shields.
Talkbacks (100)
Six rockets fired from the Gaza Strip exploded in southern Israel Friday, the latest in a spate of rocket attacks in the past 24 hours.
Two rockets were fired shortly after 5:00 p.m. towards the Be'er Tuvia Regional Council. Air sirens rang in Ashdod and the surrounding areas minutes before. An Iron Dome anti-rocket defense battery intercepted one of the rockets. No one was injured and no damage was caused in the ensuing blasts.