Nothing more new being reported than a minibus exploding.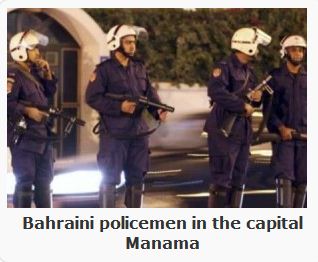 Bahrain: Blast on parked bus near British Embassy
No reports of serious damage or injuries
Published Sunday, December 04, 2011
Bahrain's interior ministry says a blast occurred inside a minibus parked near the British Embassy, but there were no immediate reports of serious damage or injuries.
A brief statement posted by the ministry says the explosion occurred in a public parking area near the British diplomatic compound in the capital Manama. Investigators sealed off the area.
Security has been boosted sharply across Bahrain during annual Shiite religious ceremonies.