What's a poor mustard to do once he's been in contact with his inner Mohamed at the mosque? KGS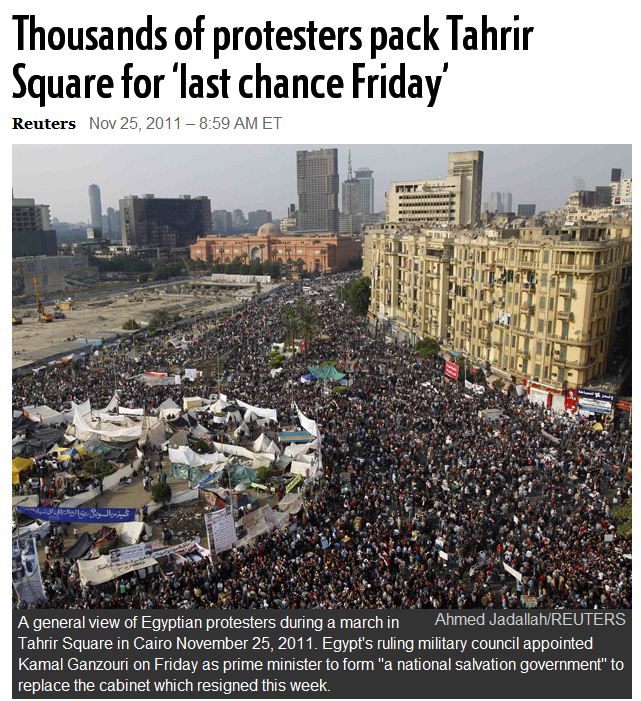 By Marwa Awad and Tom Perry
CAIRO — Tens of thousands of Egyptians demanding an end to military rule converged on Cairo's Tahrir square on Friday in what activists say will be the biggest day yet in a week of demonstrations in which 41 people have been killed.
The military men who took over after people power toppled President Hosni Mubarak on February 11 are themselves under fire from protesters who accuse them of clinging to power, leading to street battles that look like a replay of February's unrest.
The ruling army council named Kamal Ganzouri, 78, who served as prime minister under Mubarak from 1996 to 1999, to head a national salvation government. Prime Minister Essam Sharaf's cabinet had resigned this week amid the protests.