Major Islamonazi chest thumping.
Of course that will start a massive Lebanese civil war, but the Shi'ia have been feeling uppity lately thanks to the ineffectual Obama regime's foreign policies. KGS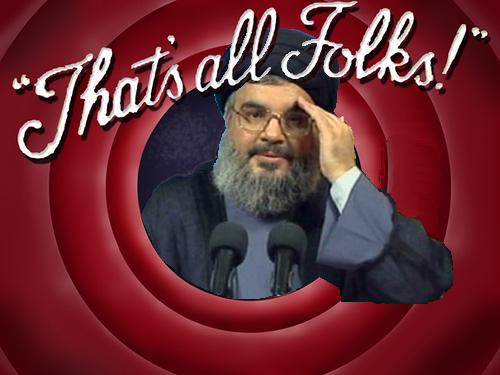 'If Assad falls, Hezbollah will take Beirut'
By JPOST.COM STAFF
11/22/2011 16:04
Hezbollah would take over Beirut with Free Patriotic Movement fearing Israeli offensive in Lebanon.
Hezbollah may launch a military offensive to take over the Lebanese capital of Beirut if Syrian President Bashar Assad is forced out of power, Dubai-based Arabic-language news website Al Arabiyareported Tuesday according to a "source close to Hezbollah."According to the source, who spoke on condition of anonymity, despite an air of confidence in broadcasts from Hezbollah's Secretary-General Sayyed Hassan Nasrallah, officials behind closed doors have begun to worry about the potential fallout that may result following the collapse of the Syrian regime, especially given the alliance between Hezbollah, Syria and Iran.