No, come on now, the Finns would never do that now would they?! There's also dual claims to Santa by Norway and the Finns. The TT combines the two claims into one theme. KGS
BWAHAHAHAHAHA!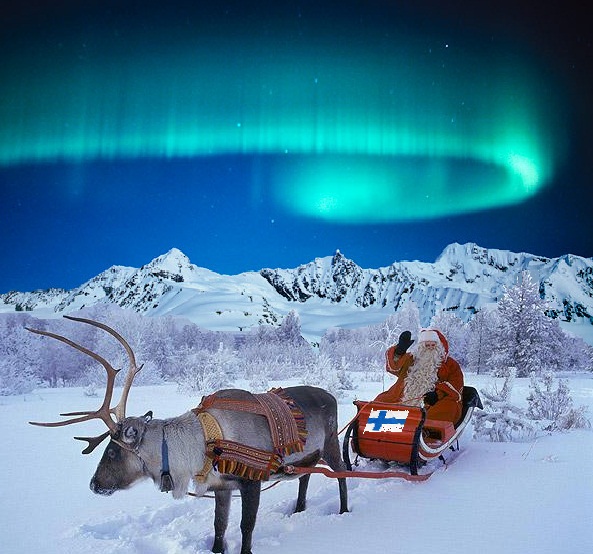 Who Owns the Northern Lights?
The Norwegian tourist board is unhappy about an attempt by its counterpart in Finland to market the country using a video of the northern lights. The Norwegians claim the Finns are trying to "steal" the celestial phenomenon from them.
The aurora borealis, also known as the northern lights, normally inspires awe in those who are lucky enough to see it. But in Norway and Finland, the spectacular celestial phenomenon — which is caused by charged particles entering the Earth's atmosphere — is currently provoking mainly envy and resentment.
A recent attempt by the Finnish Tourist Board to use the aurora in a marketing campaign has sparked concerns among Norwegians, who like to think that the northern lights are associated first and foremost with their country, that the Finns may be looking to muscle in on their territory.