TAX THE WEALTHY THOUGH IT WONT HELP THE BUDGET!
Class warfare crap.
This is why I deem the so called "conservative parties" in Finland to be cheap sell out, pseudo conservatives, who haven't a firm grasp on real free market principles, property rights (meaning individual liberty) and capitalism in general. They've rejected conservatism for fabian socialism and statism in general, but they continue to try and convince us (and themselves) that they represent "conservatism", though they represent the very mindset of the Left. KGS
Sauli Niinistö, and his National Coalition are a fraud. Fabian socialists, big government statists.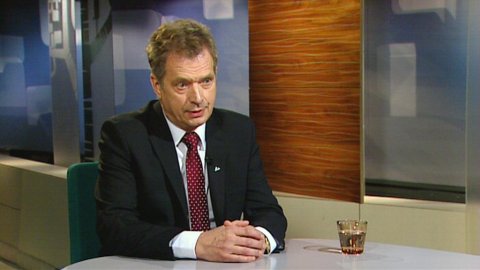 Niinistö open to a higher taxing of the rich
Presidential candidate Sauli Niinistö (TT: pseudo) (cons) is open to the harder taxation of the rich.
Niinistö told TV1's Morning program  (YLE) that a higher income tax should be amongst the wealthiest when the state budget will be taken up.
A greater tax would be on the richest Niinistö said, "fairness is of utmost importance," though he admits that tougher tax would not bring a very large additional funds to the State.