This article by Thomas Sandell "Finland's foreign policy in the process of radicalization?"
was first published in Swedish in the Hufvudstadsbladet, Finland's largest Swedish language paper. It's now being published here for the Finnish speakers that read this blog, when the TT gets it translated into English, it will be published below the Swedish after the jump. This is about the radicalization of the present Finnish government's foreign policy decisions, something of which the TT has referred to time and again. KGS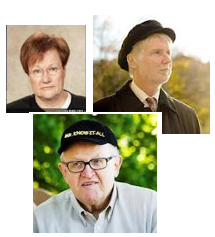 Suomen ulkopolitiikka radikalisoitumassa?
Suomen ulkopolitiikkaa on perinteisesti leimannut varovaisuus ja realismi. Kun poliittinen johtomme pakotettiin kauan ajamaan myöntyväisyyspolitiikkaa, ollaan nyt EU-jäsenyysaikana yritetty löytää itsenäisempi linja.
Viime viikkojen lukuisten huomiota herättäneiden lausuntojen ja päätösten jälkeen herää kuitenkin kysymys: Onko Suomen pragmaattinen ulkopolitiikka radikalisoitumassa sosiaalidemokraattien johdolla?
Muutama viikko sitten esitti maamme entinen presidentti Martti Ahtisaari, että EU:n terroristijärjestöksi määrittelemä Hamas tulisi ottaa täysivaltaiseksi neuvotteluosapuoleksi Israelin kanssa. Hamasin agenda jatkaa siitä mihin Mein Kampf päättyy – sen tavoite on juutalaisvaltion täydellinen hävittäminen.
Hamasin selväsanainen tavoitteen määrittely on tehnyt sen, että kansainvälinen yhteisö – EU mukaan lukien – on sysännyt järjestön diplomaattiseen paitsioon. Terrorismin legitimointi tuskin on Suomenkaan etu.
Ahtisaaren puoluetoveri, ulkoministeri Erkki Tuomioja, menee askelta pitemmälle. Hahmotellessaan Suomen ulkopolitiikkaa Lähi-idässä hänellä ei ole mitään huomautettavaa Syyrian hallintoa vastaan, joka viime kuukausien aikana on teloittanut noin 3000 rauhanomaisin keinoin ihmisoikeuksiensa puolesta taistellutta henkilöä. Ei, ongelma Lähi-idässä on edelleen juutalaisvaltio , jonka hän aiemmalla ulkoministerikaudellaan rinnasti natsihallintoon. Se on rinnastus, joka ETYJ:n määritelmän mukaan luokitellaan selkeästi antisemitismiksi. Nyt hän tyytyy sen sijasta vihjaamaan, että Israel on kehittymässä "apartheid-valtioksi". Tuomiojalta on tuskin jäänyt huomaamatta, että hänen puolustelemansa palestiinalaisvaltion YK-edustaja vain muutama viikko sitten ilmoitti, että yksikään juutalainen ei tule saamaan asumislupaa tulevaan palestiinalaisvaltioon. Israelin väestöstä on noin 20% arabeja, jotka nauttivat samoja kansalaisoikeuksia kuin muutkin kansalaiset. Ulkoministerillemme ei pitäisi olla ylivoimaista erottaa, kumpi kiistan osapuoli edistää apartheidia.
"Maailman totalitaariset valtiot voivat kritisoida Israelia 
johdattaakseen huomion pois omista ongelmistaan
, mutta Suomen tavaramerkkiin ei ole kuulunut nimitellä holokaustista selvinneitä ihmisiä natseiksi tai rasisteiksi.
Ulkopoliittisen johtomme viime viikkojen lausunnot ovat herättäneet huomiota ympäri maailmaa. YK:n yleiskokouksessa New Yorkissa presidentti Tarja Halonen liittyi niiden valtioiden edustajien joukkoon, jotka puhuvat palestiinalaisvaltion yksipuolisen julistamisen puolesta – ilman mitään neuvotteluja. Kampanjaa johti YK:n turvallisuusneuvoston puheenjohtajamaa Libanon, jota ohjailee Hizbollah-järjestö.
Viime viikonloppuna Suomen hallitus jatkoi linjaansa, äänestämällä ainoana Pohjoismaisena EU-maana sen puolesta, että palestiinalaisviranomaiset otettaisiin UNESCOn täysivaltaiisksi jäseniksi, siitäkin huolimatta että he eivät ole YK:n yleiskokouksen jäseniä. EU:n virallinen linja oli vastustaa jäsenyyttä, mutta Suomen hallitus päätti uhmata Brysseliä ja seurata Arabiliiton ajamaa linjaa.
Suomen epäsuora tuki Hamasin ja Hizbollahin kaltaisille järjestöille, jotka ajavat totalitaarista ideologiaa Israelin hävittämiseksi, sopii huonosti maamme pyrkimykseen olla rauhanturvaaja ja konfliktinratkaisija. Levottomuutta herättää myös se, että Suomi pienenä EU-maana myötävaikuttaa siihen että heikennetään kunnioitusta kansojen oikeuksia kohtaan, tukemalla yksipuolisia itsenäisyysjulistuksia suorien rauhanneuvottelujen sijasta.
Suomen paikan maailmanyhteisössä tulisi kaiketi olla niiden maiden joukossa, jotka edistävät vapautta ja demokratiaa – ei vihaa ja tuhoamista.
****************************************************************
Alkuperäinen ruotsinkielinen teksti by Thomas Sandell
Käännös JS
Swedish Translation:
Finlands utrikespolitik på väg att radikaliseras?
Finlands utrikespolitik har av tradition präglats av försiktighet och realism. När vår politiska ledning under långa tider tvingades driva en undfallenhetspolitik har man under EU-medlemskapet försökt hitta en mer självständig linje.
Efter ett antal uppsendeväckande uttalanden *och beslut *de senaste veckorna inställer sig dock frågan: håller Finlands pragmatiska utrikespolitik på att radikaliseras under socialdemokraternas ledning?
Härom veckan yrkade vårt lands tidigare president Martti Ahtisaari på att den av EU stämplade terroristorganisationen Hamas skulle tas med som fullvärdig förhandlingspart till Israel. Hamas agenda tar vid där Mein Kamp slutar – nämligen en totalt förintelse av den judiska staten.
Organisationens tydliga målsättning har gjort att det internationella samfundet – EU inbegripet – har förpassat den ut i den diplomatiska kylan.
Det ligger knappast i Finlands intresse att legitimera terrorism.
Hans partikamrat, utrikesminister Erkki Tuomioja, går ett steg längre. När han vill profilera Finlands utrikespolitik i Mellanöstern har han ingenting att anmärka mot den syriska regimen som under de senaste månaderna avrättat omkring 3000 personer som fredligt kämpat för sina mänskliga rättigheter. Nej, problemet i Mellanöstern är fortfarande den judiska staten, som han under sin förra utrikesministerperiod liknade vid naziregimen. ( Ett uttalande som enligt OSCE:s definition skulle klassas som ren och skär anti-semitism ) *Nu nöjer han sig istället med att insinuera att Israel håller på att utvecklas till en "apartheid stat."* Det kan knappast ha undgått Tuomioja att FN-sändebudet för den palestinska stat som hanförespråkar bara för några veckor sedan meddelade att man inte kommer att tillåta några judar att bosätta sig i en framtida palestinsk stat. I Israel bor runt tjugo procent araber som åtjuter samma rättigheter som andra medborgare. Det torde inte vara för mycket begärt av vår utrikesminister att kunna avgöra vilken part som vill bedriva apartheid.
Världens totalitära stater må kritisera Israel för att avleda uppmärksamheten från sina egna problem men det har inte hört till varumärket Finland att kalla överlevare från förintelsen varken för nazister eller rasister.
De senaste veckornas uttalanden från vår utrikespolitiska ledning har väckt uppmärksamhet runt om i världen. I FN:s generalförsamling i New York sällade sig vårt lands president Tarja Halonen till de länder som förespråkar en unilateral deklaration av en palestinsk stat – utan några förhandlingar. Kampanjen leddes av säkerhetsrådets ordförandeland, Hizbollah styrda Libanon.
*Förra helgen fortsatte Finlands regering på den utstakade linjen genom att som enda nordiska EU-land rösta för att den Palestinska myndigheten upptogs som fullvärdig medlem i Unesco trots att man inte är medlem i FN:s generalförsamling. EU:s officiella linje var att avstyra ett medlemskap men Finlands regering valde alltså att trotsa Bryssel och istället följa Arabförbundet.
*Finlands indirekta stöd till organisationer som Hamas och Hizbollah som drivs av en totalitär ideologi som vill förinta Israel rimmar illa med vårt lands strävan att positionera oss som fredsbevarare och konfliktlösare. *Det är även oroväckande att Finland som ett litet EU-land aktivt medverkar till att respekten för folkrätten urholkas genom att stödja unilaterala självständghetsförklaringar istället för direkta fredsförhandlingar. *
Finlands plats i världssamfundet bör rimligtvis vara bland de länder som förespråkar frihet och demokrati* *– inte hat och förintelse.
English translation:
Finland's foreign policy in the process of radicalization?
Finland's foreign policy has traditionally been characterized by caution and realism. Before our political leaders during extended periods had to pursue a policy of appeasement; now after joining the EU they have tried to find a more self-determining line.
No, the problem in the Middle East is still the Jewish state, that he during his last foreign minister period resembled the Nazi regime. (A statement that by OSCE definition would be classified as pure anti-Semitism) * now he limits himself by only insinuating that Israel is about to evolve into an "apartheid state."
Last week the country's former president Martti Ahtisaari urged that the EU-labeled terrorist organization, Hamas, to be included as a full negotiating partner for Israel. Hamas agenda picks up where Mein Kamp leave off – namely, a total annihilation of the Jewish state.
The organization's clear goal has made the international community – including the European Union – to sideline it diplomatically.
It is hardly in Finland's interest to legitimize terrorism.
His party colleague, Foreign Minister Erkki Tuomioja, goes a step further. When he wants to profile Finnish foreign policy in the Middle East, he has no objections against the Syrian regime, which in recent months, executed about 3000 people who peacefully fought for their human rights. No, the problem in the Middle East is still the Jewish state, that during his last foreign minister period resembled the Nazi regime. (A statement by OSCE definition would be classified as pure anti-Semitism) * now limits itself rather to insinuate that Israel is about to evolve into an "apartheid state." * It can hardly have escaped Tuomioja that an UN envoy for the Palestinian State  just a few weeks ago announced that it will not allow any Jews to settle in a future Palestinian state. In Israel twenty percent of the population are Arabs who have the same rights as other citizens. It should not be too much to ask of our Foreign Minister to determine which party would carry on apartheid.
The world's totalitarian states may criticize Israel to divert attention from its own problems but it has not been part of Finnish brand to call survivors of the Holocaust, neither the Nazis or racists.
The last few weeks of the statements made by our foreign policy leadership has attracted attention around the world. In the UN General Assembly in New York, President Tarja Halonen, joined with the countries that advocate a unilateral declaration of a Palestinian state – without any negotiations. The campaign was led by the Security Council presidency, Hezbollah-controlled Lebanon.
* Last weekend the Finnish government continued on that path by being the only Nordic EU member state to vote for the Palestinian Authority to be admitted as a full member of UNESCO, although they are not members of the UN General Assembly. The EU's official line was to avert membership, but the Finnish government chose thus to defy Brussels and instead follow the Arab League.
* Finland's indirect support for organizations such as Hamas and Hezbollah, which is run by a totalitarian ideology that would destroy Israel is at odds with our nation's effort to position ourselves as peacekeepers and conflict solvers.  There is also concern that Finland as a small EU country actively engaged in the respect for international law is undermined by supporting unilateral one sided declarations instead of direct peace negotiations. *
Finland in the global community should reasonably be among the countries that advocate freedom and democracy, not hate and destruction.