Neutering of European males continues.
This is pathetic. We just recently heard about the Dutch Police refusing to patrol certain Muslim/immigrant enclaves due to the lawlessness of the areas, now its the Dutch Marines who are walking around with their tails between their legs in Curacao. KGS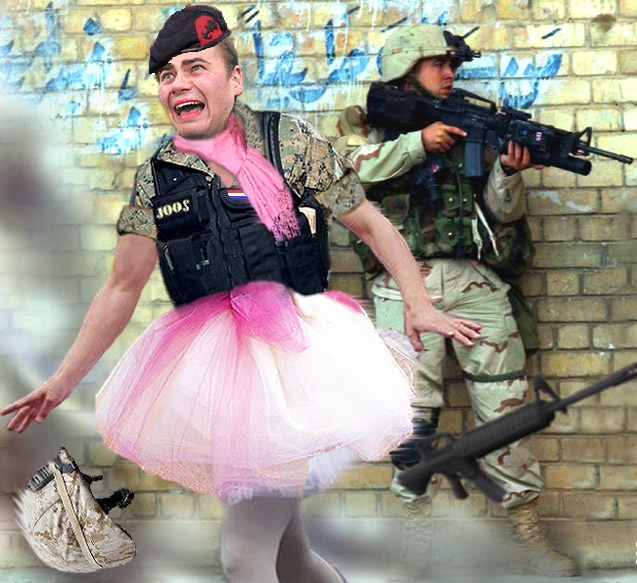 NOTE: Looks like they have extra room for a tail due to the lack of something else.
Curaçao: Dutch Marine Soldiers Deadly Afraid of Criminals
BadNewFromtheNetherlands: The Liberal Party (VVD) and the Freedom Party want clarification from the government about news that criminals on the Dutch island of Curaçao are attacking Dutch marine soldiers and their families. The soldiers are deadly afraid of these criminals who also use violence against Dutch youngsters and regularly break into the soldiers families' homes. Liberal Parliamentarian André Bosman wonders why the Netherlands subsidizes the Curaçao detective service..