This is just the obvious result of decades of unchecked anti-Israel hatred and mass immigration of Muslim immigrants. KGS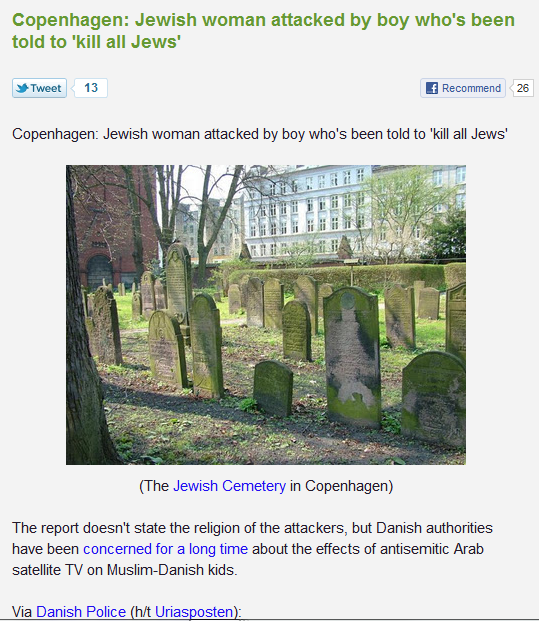 A 21-year old Jewish woman was overseeing the Jewish cemetery in the Nørrebro district of Copenhagen this past Sunday when two young boys of foreign origin, about 13 years old, approached and asked what the place was.
She answered it was a Jewish cemetery. One of the boys asked whether she was Jewish, to which she answered in the affirmative. At this point he pulled out a corkscrew and threatened her, saying he'd been told he should kill all Jews.
The other boy told him to stop. Both boys then ran off.
Via Vlad Tepes and Islam in Europe