Get that? They are not quite ready for it yet. Between themselves they always let the cat out of the bag, just can't help it. KGS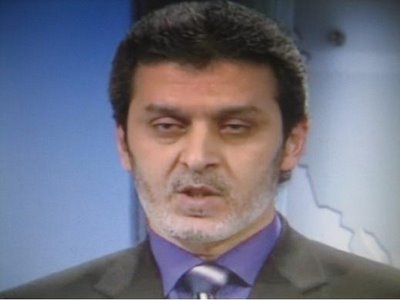 Mustafa Kara, spokesman for the Tampere Islamic Society said on Finnish tv in 2009: "Size of the Islamic community dictates whether or not Muslims are justified in demanding sharia law."
Via: Jihad Watch:
"Malaysia Not Ready To Practise Hudud Law, Says Muhyiddin," from Bernama, September 22:
PUTRAJAYA, Sept 22 (Bernama) — Malaysia is not ready for the implementation of hudud law, says Tan Sri Muhyiddin Yassin.
The Deputy Prime Minister said as a multi-racial and multi-religious country, Malaysia was not ready to introduce hudud laws as brought up by PAS leaders.
"Our stand is that in Malaysia, we cannot implement it in the present situation. I do not think in the present condition, it is suitable for implementation. We did not question the need to implement hudud law," he told a news conference after chairing a Cabinet Committee on Supply and Prices meeting here Thursday.
Muhyiddin said hudud laws could only be implemented when the situation was really conducive.
He said explanation and understanding of theses laws needed to be extended to cover all the people in the country so that they truly understood them.
"As a Muslim, I cannot reject hudud law. This is a fact from the Islamic law aspect but its implementation has become a subject of debate today. If Nik Aziz (Kelantan Menteri Besar) said it would be implemented in Kelantan, it is his wish," he added.
Under hudud laws, thieves hands [are] chopped off, adulterers will be stoned to death and murderers executed.