Finnish Minister of Finance, Jutta Urpilainen, practicing her diplomatic powers of persuasion in preparation for Durban III anti-Israel conference.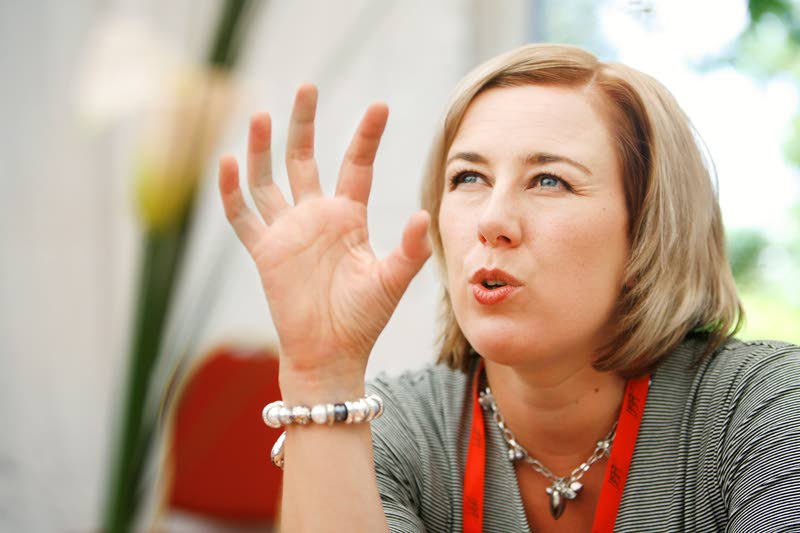 These idiot politicians actually want us to believe that by attending they'll influence the agenda of these anti-Semites, though the platform and agenda has already been agreed upon months ago in working committees. Urpilainen and the Finnish government are only fooling themselves. If the True Finns would have formed the government after their massive win, there is no doubt whatsoever that the Finns would not be attending that anti-Israel conference. KGS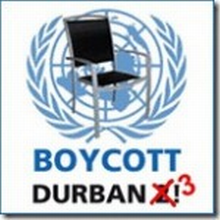 France, New Zealand pull out of Durban III over racism
By BENJAMIN WEINTHAL, JERUSALEM POST CORRESPONDENT
09/17/2011 20:55
Romania, Finland and Denmark moving forward with participation; New Zealand FM says concerned anti-Semitic debates will be re-opened.
Talkbacks (52)
BERLIN – The governments of France and New Zealand have announced that they will boycott this Thursday's UN-sponsored Durban III anti-racism commemoration event because its planning has been plagued by anti- Semitism and racism.The process "became more and more racist," and "just like the Brits" the French foreign minister will not be attending it, a French diplomat told The Jerusalem Post from Paris on Saturday.
[…]
Meanwhile, the Post has learned that Denmark, Romania and Finland plan to participate.The Hungarian government is waiting for a unified European Union position, which is nonexistent at this stage because of the expanding list of EU countries that have pulled out of Durban III.
A spokeswoman for the Danish Embassy in Berlin told the Post on Friday that Denmark "is expected to participate in Durban III."
[…]
Anu Pulkkinen, a spokeswoman for the Finnish Embassy in Berlin, wrote via e-mail to the Post: "Minister of Finance Jutta Urpilainen will participate in the event marking the 10th Anniversary of the Durban Declaration and Program of Action, aimed at promoting tolerance and eliminating racism… At the same time Finland finds it regrettable, though, that the Durban process has been politicized in the course of years."