Henrik Raeder Clausen files this report of the Die Freiheit's speaking engagement in Berlin this past Saturday.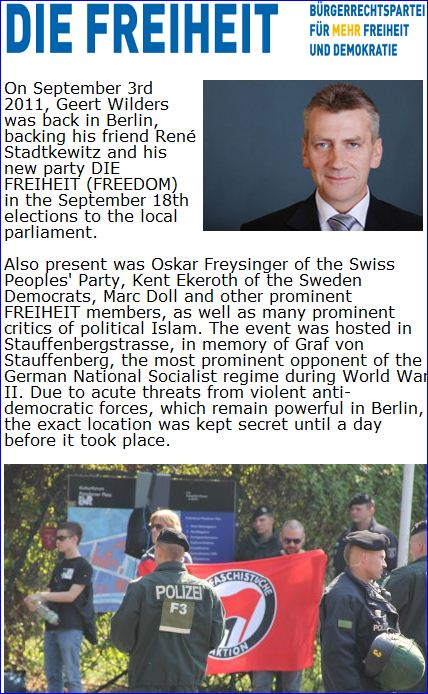 Indeed, when approaching the conference place, one couldn't help noticing a noisy crow of perhaps 40 people shouting about 'Racism', 'Fascism' and 'National Socialism', as well as a stop to "Right-wing populism".

The threat from political extremists

They threatened the press and others deemed against their cause, (whatever it is), and shouted thinly veiled death threats against named individuals. The Antifa flag was the signature of the left-wing extremist movement in Germany. Fortunately, the police had no problems keeping the rowdy crowd under control, and there were no real problem getting to the conference place.