Oh, but at the time when her party was in government, she was all for the bailout of Greece!
The Tundra Tabloids has stated time and again the need for Greece to leave the Euro for the Drachma. There is no other way for it to handle its growing mountainous debt and remain intact as a state without picking up its own currency and restructure its debt. The EU elites are loathe for that to happen because the monetary union is the apple of the political union, nock the apple loose and the rest begins to unravel.
The way things are going however, the end may be in sight regardless what they do. It's just a matter of how bad the fall will be as a result of the implementation of yet, more failed policies now. KGS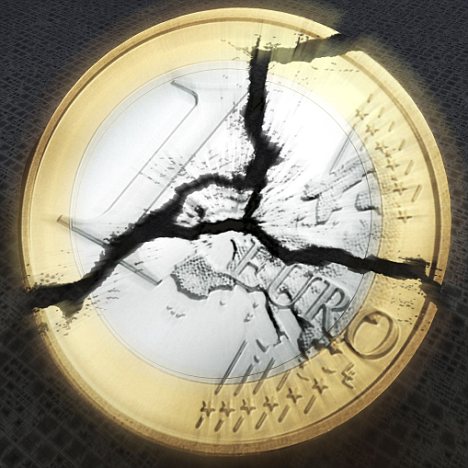 Kiviniemi: Greece should quit the euro
Centre Party Chair Mari Kiviniemi says Greece and other member states saddled with debt should consider exiting the eurozone to halt the continent's spiralling debt crisis.
"It is becoming an increasingly viable alternative for distressed economies to consider leaving the euro," said Kiviniemi, adding that "it's vital for each eurozone member to whip its state finances into shape."
The True Finns Party has previously called for Greece and Portugal to leave the euro.
[…]
Also commenting on eurozone woes, Centre Party veteran Paavo Väyrynen wrote in his blog on Wednesday that Finland and Estonia should adopt a common currency and quickly leave the single currency regime.
According to Väyrynen, who aims to get his party's nomination for the upcoming presidential race, Finland and Estonia could start using crowns that would be on par with the euro.
NOTE: The TT met Väyrnen a few years ago during Euro parliament elections. He restated his EU critical position as a result of the TT's comments during a Q&A period.