Thanks to Vlad for the heads up, the video to this will be posted in an hour. Oh and she's a high profile member of a mosque. KGS
H/T: Vlad
Vancouver Sun
A woman says she was held in this mansion by the owners in slave-like conditions. A court date has been set for next week.
Photograph by: Steve Bosch, Vancouver Sun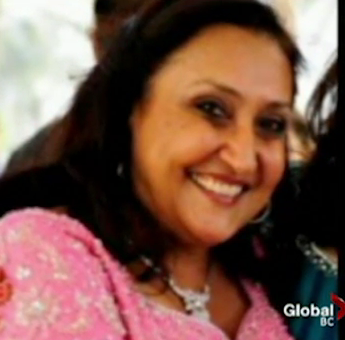 A West Vancouver woman accused of keeping a 21-year-old African woman in slave-like conditions in her mansion will appear in court Aug. 10 after her arrest last month.
RCMP said Thursday they arrested Mumtaz Ladha, 55, on July 19 when she arrived at Vancouver International Airport from an African country.
Ladha faces one charge of human trafficking and one charge of human smuggling after the 21-year-old alleged she had been confined to Ladha's British Properties home and was forced to work 18 hours a day, seven days a week with no pay.
After Ladha was arrested, she was released the same day on a promise to appear in Vancouver Provincial Court this month.
RCMP spokeswoman Cpl. Annie Linteau said Ladha came back of her own accord "knowing full well that she would be arrested when she arrived here."
Ladha allegedly hired her accuser to work in a Vancouver-area hair salon in the summer of 2008, but when the woman arrived in Canada, her passport was taken away and she was forced into demeaning servitude, RCMP said.
This reportedly included hand-washing the underwear of everyone in the house, hand-washing the cars of guests, and eating table scraps to survive.
RCMP said she was only allowed to sleep once everyone else in the house had gone to bed.
The woman escaped to a woman's shelter in June 2009, where she received immediate assistance and the RCMP were notified.
The home where she was kept is a three-storey mansion with an indoor pool and outdoor basketball court valued at $3.1 million, according to a 2011 BC Assessment report.
On Thursday, Elizabeth Empetin, 51, answered the phone and identified herself as Ladha's Filipino live-in caregiver.
Empetin said she has worked for the family since November of last year, but the Ladhas have not lived in the house during that time and she had not heard from either Mumtaz Ladha or her husband for several months.
Empetin said she had no knowledge of the 21-year-old and her alleged mistreatment.
Empetin said she has been treated well and receives her salary on time.
She said she has had no physical contact with the Ladhas, but was hired through an agency and has her salary deposited directly into her bank account every month.
Both charges faced by Ladha carry severe penalties.
Human smuggling alone carries a maximum fine of $500,000 and a 10-year prison sentence for a first offence.
This is only the second time a B.C. resident has faced a human trafficking charge.
Linteau could not say which African nation the 21-year-old hailed from or Ladha fled to.
© Copyright (c) The Vancouver Sun