Is the Arab/Muslim world outraged over this? KGS
NOTE: How much you want to bet that the poor kid also suffered brutal rape before his hanging?
Via: UNDhimmi
Just like they do in Iran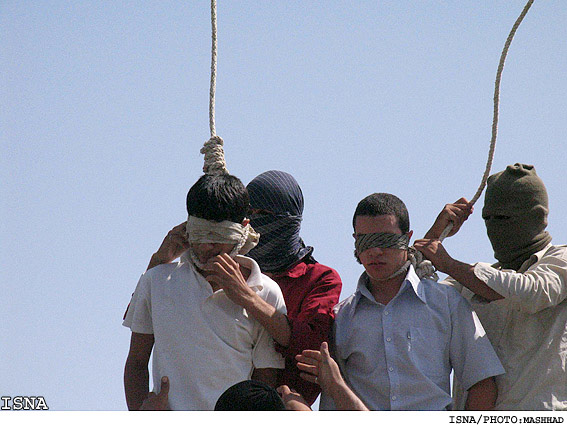 Taliban hit bottom, keep digging again – but Obama and Cameron still want to talk to them:
Suspected Taliban militants hanged an eight-year-old boy in southern Afghanistan after ordering his father, a local police commander, to surrender, a government spokesman says.
The child was kidnapped by militants in Greshk district of the southern province of Helmand four days ago and was hanged on Friday, provincial governor spokesman Daud Ahmadi said on Saturday.
"The militants had warned his father, who is a local police commander, to surrender with his police vehicle and weapons, otherwise they would kill his son," Ahmad said.
The Taliban have not commented.
After being driven from power in late 2001, Taliban militants have killed dozens of people accused of spying.
Last year a seven-year old boy was killed by the Taliban for being a spy for foreign soldiers in the same province.