Bingo. The Tundra Tabloids really appreciates the words of DP111, who nails the reality of the situation spot on, as well as the comment from the TT's old colleague and friend, TINSC. KGS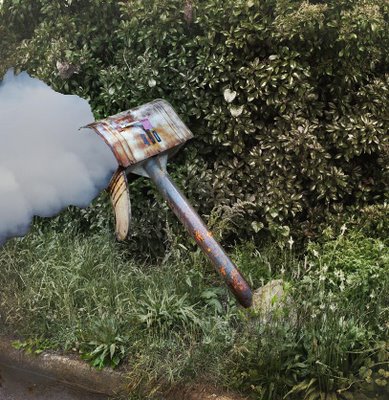 Quote from Henrik R.Clausen: The bottom line: The English Defence League is the broadest and most effective anti-Jihad and anti-Sharia movement on this side of the Atlantic Ocean. It has achieved much in a mere two years, and continues to operate in spite of government harassment and systematic slander from the establishment. The EDL deserves emulation – the highest form of flattery – not vilification.
DP111: Exactly.
What Geller and Spencer have to realise is that the EDL is not a one person band such as that of Geller and Spencer. It is a grassroots organisation based on English working class patriots. There are unsavoury people in any organisation. Can the Democratic or Republican party in the US guarantee that are no racists or anti-semites or anti-Christian or homophobic etc groups in their midst? Can any people's movement do it? Of course they cant. But neither parties encourage in word or deed, any acts that may bring them to such a pass. So it is with the EDL as well. That is what Tommy Robinson wrote in his letter.
In addition, neither Geller and Spencer have to deal with hate filled Muslim mobs, police hostility, a hostile media, and even legal sanction. Its also likely that the state has infiltrated EDL. Tommy Robinson has a huge task at hand dealing with all the above. I just hope that he has the inner strength to stand up to all this, for it is too much for one person. Then to be attacked in this fashion by supposed friends, when the matter could have been dealt privately, is a bit much.
The EDL, first and foremost, stands in defence of the UK, and the West as a whole -that is its prime goal. It success, is due in large measure because of the courage of its members who have not just taken to the streets but gone into hostile territory, amazingly in England itself.
Since 9/11 there gave been numerous blogs that have bemoaned the Islamisation of the West. After millions of posts , there is nothing to show for it, as these posts, no matter how great, are electronic digits that simply vanish in the ether. Thses digital; stuff can be ignored by Muslims and the authorities., as they have no real visibility. Now for the first time, we have a movement that is on the streets. It cannot be ignored. Its the greatest movement on either side of the Atlantic. There is nothing like it.
TINSC adds:
I don't embrace the EDL. However, I'm content to let them speak for themselves. I don't reject them and I appreciate their support for Israel.

Pam Geller is rather inarticulate. I can't follow anything she writes. If she rejects the EDL, one might wonder if she also rejects the GOP because David Duke was their nominee to run for Governor of Louisiana in 1990 and Stormfront donated money to the Ron Paul presidential campaign in 2008.
UPDATE: Please read The Baron's latest, it nails it all down rather nicely I think.