It's what Socialists do, intimidate the truth tellers when their gravy train is threatened. KGS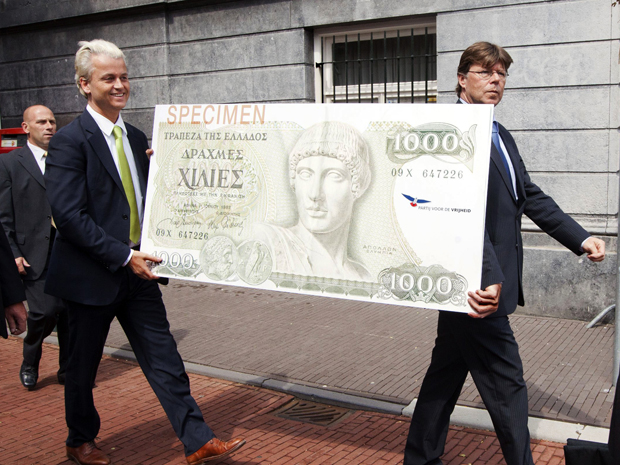 Wilders receives death threat from Greeks
EXPATICA: Freedom Party leader Geert Wilders says he has received a death threat following his call to expel Greece from the eurozone and stop financial aid to the debt-stricken country.
MP Wilders confirmed the news to newspaper De Telegraaf, calling the threats "horrible".
The anti-Islam politician, who is under 24-hour bodyguard protection, says he is going to report the threat to the police.
The death threat was made in a telephone call to the Dutch embassy in the Greek capital Athens. Mr Wilders says he has also received hate mail from disgruntled Greeks.
Last week, Mr Wilders took a huge drachma note to the Greek embassy in The Hague, calling on Athens to reintroduce their former national currency. cl