A real multicultural story, Egyptian hires local killer to murder his Finnish wife in Sweden. KGS
H/T: Kumitonttu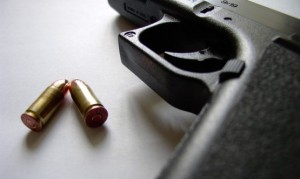 Man paid for the murder of  his child's Finnish mother
Single mother of four children was shot last Summer in Sweden. The mother's murder was hired, says the Ilta-Sanomat.
37-year-old Finnish-born woman was shot at her front door in Haninge, Stockholm 24th of June last year. The 22-year-old man Ocharged with the offense  was sentenced yesterday in Södertörn District Court to life imprisonment.
The woman had a total of four children from three different men. The youngest child was ten months old son and the eldest a 12-year-old girl. According to the court, the 31-year-old father of the youngest child, paid the 22-year-old to kill the woman.
The convicted had marched into the victim's home and shot her three times in the head. He then beat the woman with the gun butt in such a way that the gun was broken into parts. The woman's children were at home during the crime, with the smallest in her mother's lap.