Special thanks to Frank Kitman for the personal heads up on this important symposium that he 'god fathered' into existence. It's truly an interesting exchange of thoughts on the subject. KGS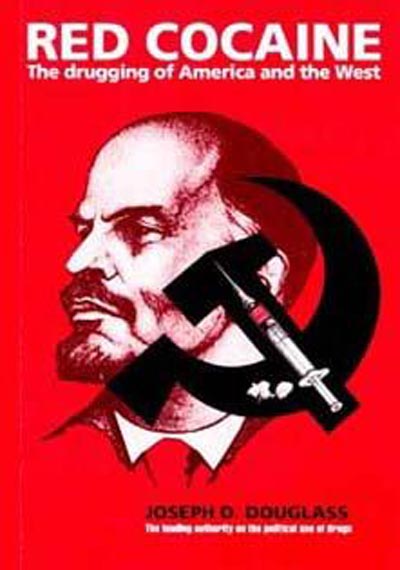 In this special edition of Frotnpage symposium, we have gather a distinguished panel to discuss how drugs have been used as a weapon of psycho-chemical warfare by our enemies. What have been the historical ramifications of the flooding of the free world with acid, heroin, and hashish from enemy territory, especially since the late 60s?
Remarkably little research has been done on Cold War drug-supply, even though the communists clearly stated their intent on poisoning Western youth with drugs.
Joining us today are some of the people who have looked into this subject more closely. Towards the end of the talk, we hope to be able to draw some parallels with the current threat of Islamic Jihad:
Our guests are:
Frank Kitman, a blogger and independent researcher who specializes in how America's enemies have used drugs as a weapon against us.
J. R. Nyquist, the president of the Strategic Crisis Center, Inc. (StrategicCrisis.com). He writes a column on global strategic issues for Financial Sense Online.
and
Dr. Joseph Douglass, among the first defense analysts to identify the Soviet intelligence operation to move narcotic drugs into the "enemy's camp" to undermine the youth and culture. His first articles appeared in 1987 and 1988 and his book, Red Cocaine, in 1991. He was also the first to write about the development and covert use of psycho-active drugs by their intelligence services in covert operations to influence thinking and behavior in the Medical Sentinel journal. He has also written several books on Soviet nuclear strategy, decision making, on the Soviet practice of arms control violations, and on the missing American POW/MIAs from WWII, the Korean War, Vietnam War, and Cold War.
FP: Frank Kitman, J. R. Nyquist and Dr. Joseph Douglass, welcome to Frontpage Symposium.
Dr. Douglass, let's begin with you. What is the best way for us to begin this discussion?
Perhaps you can enlighten us on some of the evidence that has linked communist activity with the massive increase in drug-supply in the United States — especially following U.S. entrance into the Vietnam war?