DO YOU THINK THAT IT'LL WORK?
Estonia's Muslims Urge Freedom for Lebanon Kidnap Victims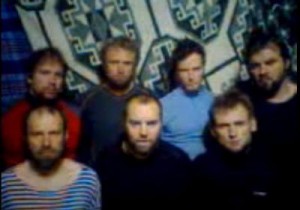 Estonia's small Muslim community on Friday appealed to the people of Lebanon and Syria to help secure the release of seven tourists from the Baltic state kidnapped in Lebanon in March.
"We are turning to all of you to help release the tourists from Estonia, because they are as close to all of us as the members of your families are to you," Timur Seifullen and Mufti Ildar Muhamedshin, the leaders of the Estonian Islamic Congregation, said in a joint statement.
The seven men, all in their 30s, were kidnapped on March 23 after entering Lebanon on a bicycle tour from neighboring Syria.
The case remains shrouded in mystery with little information on their whereabouts or those behind the abduction.