Curiously the Islamic slave trade not on the discussion table.
Now here's yet another scheme meant solely to criticize the west, and has absolutely nothing to do with righting historical wrongs. They will not address the Islamic slave trade, that enjoys the distinction of having sustained the practice longer than in the West, and murdered far more people. That will not be mentioned, so it's not a serious 'righting of historical wrongs', but a gambit to exact more money from the west. KGS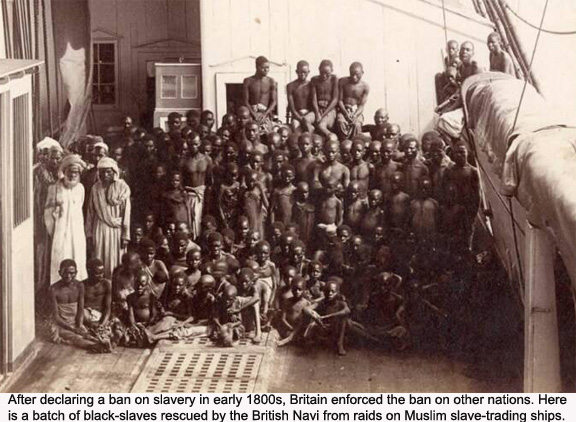 U.N.-Backed Summit Seeks 'Social Justice' for African Descendants
Only three months to go until the First World Summit of African Descendants, a U.N.-sponsored event that aims to "right historical wrongs." The August 18-21 summit in La Ceiba, Honduras, will focus on the socioeconomic conditions of Afro-descendant populations and establish a plan to "ensure development with equity for these groups," said the Pan American Health Organization (PAHO) and the World Health Organization (WHO), which announced the event in Washington on Thursday. The event is part of the United Nations-declared International Year of African Descendants.