Like the Tundra Tabloids has mentioned earlier, the only thing standing between Assad (and his regime) and a bullet in his head, is his own military. All who think that Assad will step down, is just fooling themselves. KGS
Syria unrest: Hamza al-Khatib a symbol of uprising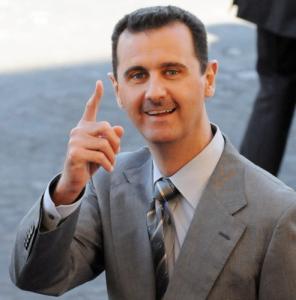 Arab revolutions – and associated social and international media – seem to thrive on icons, and the Syrian revolt appears to have found one, in the form of a 13-year-old boy from a village near the southern city of Deraa.
Hamza Ali al-Khatib took part in a demonstration on 29 April that ended up with shooting and bloodshed at a military housing complex at Saida, outside Deraa.
From that point on, there are two divergent narratives as to what happened between then and 21 May, when Hamza's body was handed over to his family.
The official account, as told on Syrian state TV after his death became a cause celebre, was that Hamza was hit by three bullets at the Saida complex and died on the spot.
It said his body was discovered and taken to the Deraa morgue that evening, where the pathologist identified the three bullet wounds as the cause of death.
It attributed the delay in handing over the body to the family to the fact that its identity was not yet known.
'Tortured to death'
But the account that has turned Hamza al-Khatib into an iconic figure for the Syrian revolution, and made his name known around the world, is very different.
It says Hamza was captured and tortured to death by security forces, and that when his body was handed over to his family, it showed the traces of cigarette burns and other signs of torture and mutilation, including emasculation, as well as bullet wounds.
Gruesome video footage of the body, posted on the internet and shown on al-Jazeera and other satellite stations, seemed to back up the claims.