Pakistan has been sending messages to the U.S. that their sovereignty is a non-negotiable, according to the written report, these U.S. copters were in Afghanistan but accidently strayed into Pakistani airspace at the time they were being fired upon. Sh*t meet fan. This is a clear breach in the relationship between the two sides, with no doubt telephones ringing off the hooks in Islamabad from the US state dept. demanding credible explanations. KGS
But wait, the Pakistanis are pro-US!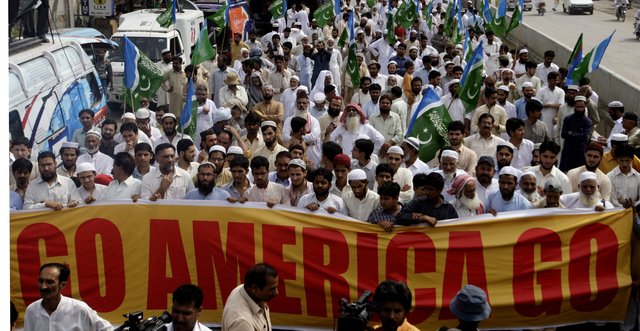 U.S. Helicopter, Pakistani Military Exchange Fire at Border
A U.S. helicopter exchanged fire with Pakistani troops near the border between Afghanistan and Pakistan today, resulting in injuries for two Pakistani soldiers, U.S. and Pakistani officials said.
Accounts differ as to what exactly prompted the firefight, but the incident may further strain already fragile relations between the U.S. and Pakistan following the American unilateral military raid deep in Pakistani territory that killed Osama bin Laden May 1.
The U.S.-led International Security Assistance Force said U.S. helicopters were in Afghanistan near Forward Operating Base Tillman when they responded to incoming direct and indirect fire from over the border in Pakistan, presumably from militants. The helicopters initially did not return fire, but when a second round of incoming fire began, they did fire in response.
The Pakistani military, however, said that two NATO helicopters caused the incident by violating Pakistani airspace before being fired upon by Pakistani troops.
"We know for sure the [Apache] helicopter was fired upon — we got rounds inside the helicopter," said Gen. John Campbell, East region commander for the ISAF. "The helicopter returned fire and we are working through just exactly what happened… If [American soldiers] are taking effective fire, then by all means they have to take all measures to safeguard themselves and the other people around there."