It's inverted logic but much of the UN and Europe will buy it.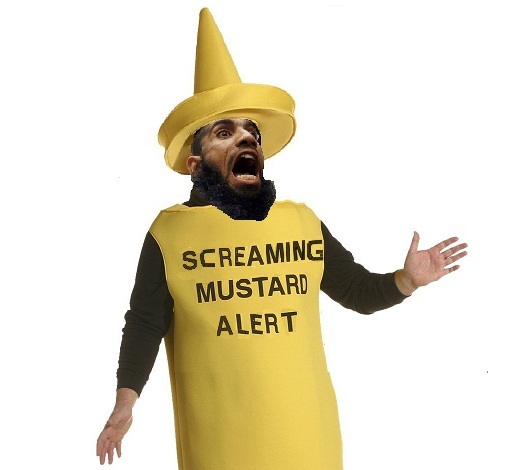 These governments promote the hatred of Israel, truck in the Arabs by the thousands on their annual dat of hate, send them rampaging Israeli borders then cry a river to the world when the Israelis respond in the only way a state can respond under those same exact circumstances.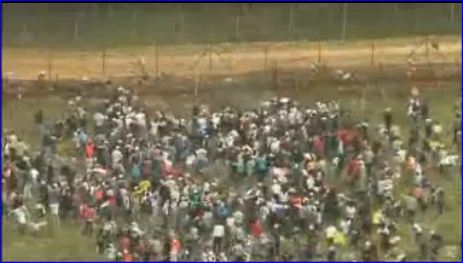 Then there's Nasrallah, king-pin of the Heznazi gang that willingly sucks at the imperialist Iranian teat, continuing on with the Jew hatred, promising that one day Israel will be destroyed. Remember that these are Israel's neighbors, you would think that the numbskulls in Europe (Leftists and other boobs) would have just an ounce of sense and realize they aren't Jeffersonian democrats. KGS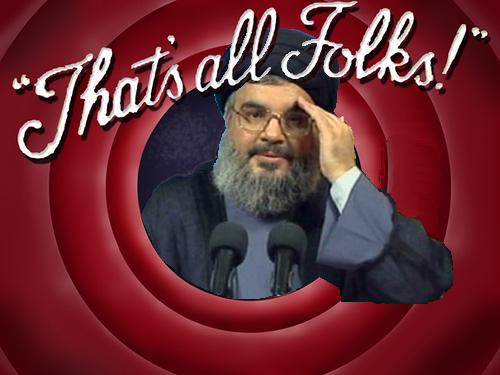 Nasrallah: 'We bow before courage of Nakba Day protesters'
By JPOST.COM STAFF
05/16/2011 10:24
Hezbollah leader says the fate of Israel is "demise," promises protesters "right of return" will be realized soon; Lebanon files complaint with UN: "Israel violated Lebanese sovereignty."
Hezbollah Secretary-General Hassan Nasrallah on Monday praised the citizens who demonstrated at the Lebanese border on Sunday as part of Nakba Day events, and promised them that their "right of return" will be realized soon.
"We must bow before the courage, the bravery, of those who protested yesterday at Lebanon and Syria's borders with occupied Palestine, who faced the tyranny of the enemy with bare chests and their heads held high," Nasrallah said in a Hezbollah statement quoted by AFP.
"Your message, loud and clear, to the enemy is that you will liberate your lands, that the fate of this entity (Israel) is demise, and that no initiatives, treaties or borders will protect it," he added in the statement. "You, the honorable, have given the nakba new meaning."
Meanwhile, Lebanon on Monday filed an official complaint with the UN Security Council against Israel following its "killing and wounding of civilians rallying in the town of Maroun a-Ras near the Israeli border," the Lebanese National News Agency reported.
According to the report, the complaint said "Lebanon considered the assault as a hostile act," and "Israel violated Lebanese sovereignty and disregarded UN resolutions.