The Tundra Tabloids believes that at the least, EU aid to the regimes that are both the enemies of the West, are the regimes where taxpayers' money should never ended up, especially to the Palestinians. That said, all aid to Muslim lands should be greatly scaled back and allow the rich Arab states to "step up to the plate" and fill the gap. KGS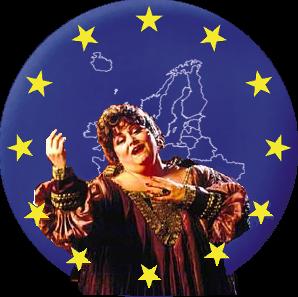 "EU 'WASTES £12BN ON ARAB AID' "
EUROCRATS have squandered nearly £12billion of taxpayers' money on failed overseas aid projects to promote democracy in Arab nations, a scathing report concluded last night.
Researchers found cash pumped into North Africa and the Middle East by the European Union over the last 15 years to encourage "good governance" has made little impact.
And much of the money was handed to tyrannical regimes, including that of Colonel Gaddafi's Libya and the now ousted dictatorships in Egypt and Tunisia, while doing nothing to help the "Arab Spring" series of revolts this year.
The report, published by the Eurosceptic think-tank Open Europe, was being seen last night as a damning verdict on the failure of the EU's foreign policy.
It will come as a blow to EU foreign affairs supremo Baroness Ashton, who has championed overseas aid to the region.
Open Europe analyst Vincenzo Scarpetta said: "The home-grown revolutions across North Africa and the Middle East have highlighted the EU's misguided preference for dealing with autocratic elites in that region."