So how does the British born wife like the news of mass murder by her husband's regime, and is she willing to join him in exile in some 3rd world country if the regime falls? KGS
NOTE: The Queen of England has yet to make a state visit to Israel.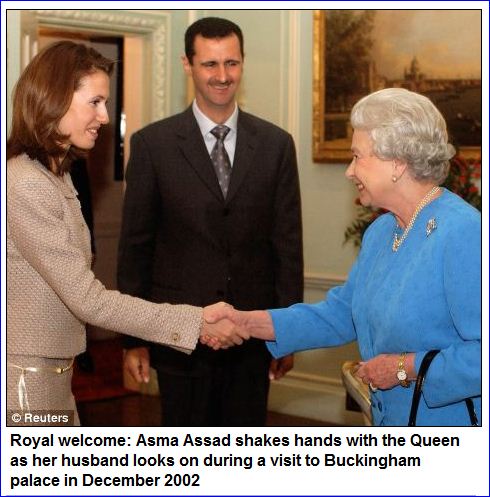 British-born wife of Syrian dictator 'hiding in the UK with their three children'
By TOM KELLY and NABILA RAMDANI
Last updated at 12:13 AM on 10th May 2011
The wife of the Syrian dictator was last night reported to have fled to Britain as violence escalated in the Middle Eastern country.
Asma Assad, 35, is said to be living in a luxury safe house in London or the Home Counties with the couple's three children.
She is believed to be paying her bills with some of the £40billion fortune that her husband, President Bashar al-Assad, has smuggled abroad.