HIDDEN IMAM SEEN NOT SMILING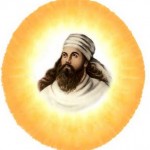 The mind of the mohammedan is a scary place. KGS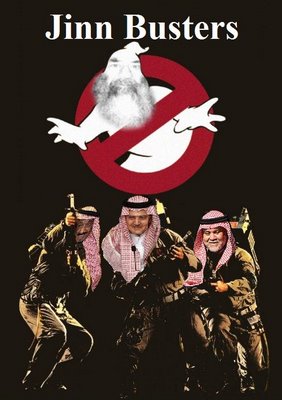 Ahmadinejad allies charged with sorcery
The Guardian: Iranian power struggle between president and supreme leader sees arrests and claims of undue influence of chief of staff
Close allies of Iran's president, Mahmoud Ahmadinejad, have been accused of using supernatural powers to further his policies amid an increasingly bitter power struggle between him and the country's supreme leader, Ayatollah Ali Khamenei.
Several people said to be close to the president and his chief of staff, Esfandiar Rahim Mashaei, have been arrested in recent days and charged with being "magicians" and invoking djinns (spirits).
Ayandeh, an Iranian news website, described one of the arrested men, Abbas Ghaffari, as "a man with special skills in metaphysics and connections with the unknown worlds".
The arrests come amid a growing rift between Ahmadinejad and Khamenei which has prompted several MPs to call for the president to be impeached.
On Sunday, Ahmadinejad returned to his office after an 11-day walkout in an apparent protest over Khamenei's reinstatement of the intelligence minister, who the president had initiallyasked to resign.
Ahmadinejad's unprecedented disobedience prompted harsh criticism from conservatives who warned that he might face the fate of Abdulhassan Banisadr, Iran's first post-revolution president who was impeached and exiled for allegedly attempting to undermine clerical power.