It was an on-the-spot command decision to blast the leader of al-Qaida in the head, not the president's. Read the following article on what US officials actually saw during the time of the raid, which contains the following jaw dropper:
"Mr Panetta also revealed that the US Navy Seals made the final decision to kill bin Laden rather than the president."
Killing Bin-Laden was never the main goal of the raid, they went in to capture him, making much of what's been said by the Obama administration about it being an exclusive kill operation to be nothing more than window dressing after the fact. BBC has a good rundown on the events leading to, during and after the raid. KGS
NOTE: So it's amazingly clear that the goal was to bring Bin-Laden back to the US to stand trial in a court of law, whether it was to be a military of civilian trial has been rendered moot by the special-ops commando on the ground.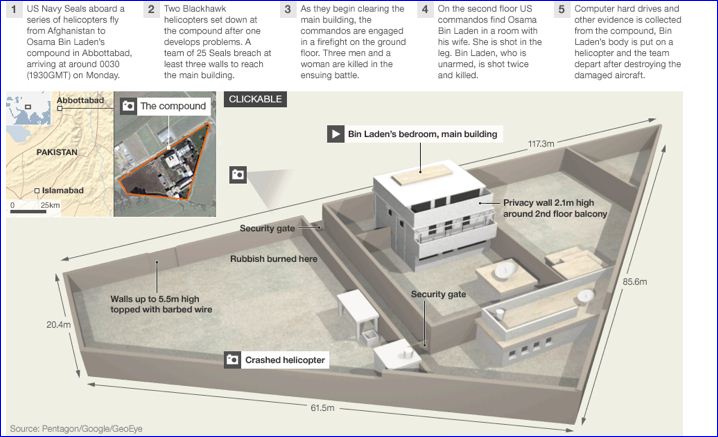 H/T: Weasel Zippers