Whining Palestinian alert.
Israel is not under any obligation to fund the very terror aimed against itself. Hamas still seeks the destruction of Israel, it would be like the US funding the terrorist cell groups of Al-Qaida. Wait, never mind, that's exactly what the moronic Obama administration is doing inside Libya. KGS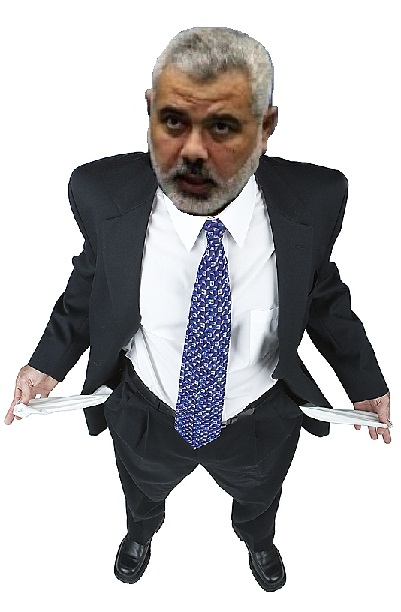 Israel to withhold tax transfer to Palestinians
English.news.cn 2011-05-01 18:11:41
JERUSALEM, May 1 (Xinhua) — Israeli finance minister said Sunday the treasury had suspended a regular payment of some 300 million shekels (about 88 million U.S. dollars) in taxes and customs fees to the Palestinian National Authority (PNA) until Israel knows that the money will not end up in the hands of Hamas.
Minister Yuval Steinitz's decision to sanction the PNA came in the wake of last week's agreement by Fatah and Hamas to set up a national unity government prior to elections.
Israel maintains that Hamas is a terror organization sworn to the Jewish state's destruction, and senior officials have said they will not hold talks or negotiate with either group.
Steinitz said the transfer of funds, which amount to more than 1 billion U.S. dollars annually — about two-thirds of the PNA budget — would not continue until Israel has proof that the money would not reach Hamas militants, according to Israel's Army Radio.
BUT WAIT, HAMAS GANGSTAS SEEN HAULING WADS OF DOUGH!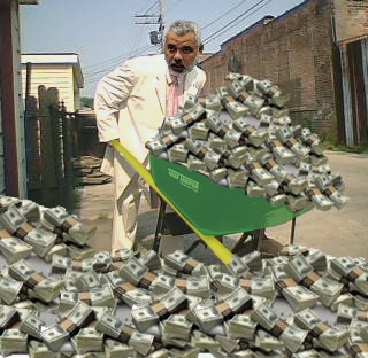 Hamas Income – Milllions of Millions
MyRightWord: The Hamas government income has increased 13-fold over the past five years of "blockade". Hamas pays salaries of 40,000 employees, of whom 21,000 are armed personnel a sum they estimate at $250,000,000 annually. Hamas claims to expend $30,000,000 each year of activities in eastern Jerusalem.
The PA banking system transfers $1,800,000,000 to Gaza each year since 2007. Iran donates $100,000,000.