The blood still flowing in the streets of Syria. If one listens closely, they'll hear the sound of the Muslim Brotherhood sharpening their blades to the stone. KGS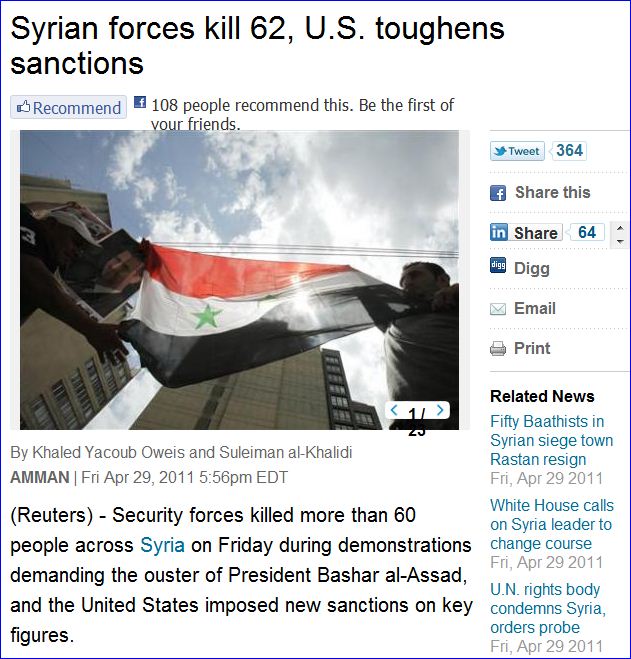 A medical source told Reuters soldiers in Deraa killed 19 people when they fired on thousands of protesters descending from nearby villages in a show of solidarity with the southern city where Syria's uprising broke out six weeks ago.
Syrian human rights group Sawasiah said it had the names of a total of 62 people killed during protests in Deraa, Rustun, Latakia, Homs and the town of Qadam, near Damascus. The Syrian Observatory for Human Rights gave a similar death toll.
Friday's bloodshed occurred as demonstrators across the country again defied heavy military deployments, mass arrests and a ruthless crackdown on the biggest popular challenge to 48 years of authoritarian Baath Party rule.