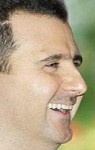 They can't murder fast enough their own fundamuslims, looks like it's becoming a past time sport among the security forces. They're busy mowing them down in the streets and stacking them up like cords of wood in the morgue. KGS
Bashar Assad: Blast em and stack em.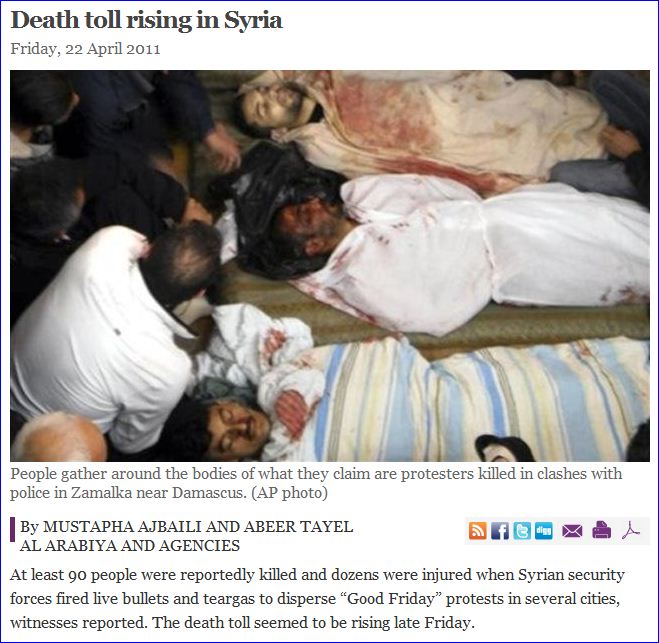 The reported deaths have created a new crisis for the regime of President Bashar al-Assad, raising questions about whether he is fully in control of Syrian security forces. The deaths raise questions about how far Mr. Assad is prepared to go to stay in power, and if the international community will take steps to prevent a humanitarian disaster in this geopolitically strategic Arab country.
The deaths on Friday also bring back memories of large numbers of political opponents who were mowed down by security forces in the city of Hama when Mr. Assad's late father, President Hafez al-Assad was in office. Mr. Assad's brother, Rifaat al-Assad, personally conducted a "scorched earth" campaign in February 1982 against Sunni Muslims who protested against the Alawite regime of Hafez al-Assad. Estimates of those killed in Hama range from 10,000 to 40,000.